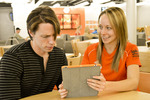 Take your workouts to the next level with LSF KickStart! This month-to-month program is designed specifically for the motivated self-starter. We provide the accountability, guidance, and workout routines—you provide the sweat! For the next three months, enjoy our special introductory rate of $99/month (a discount off the regular rate of $150/month).
The program includes:
12 customized training programs related to your goals and fitness level
Before and after InBody analysis to track your results
A trainer holding you accountable to come in for your scheduled sessions
Cardiovascular exercise plan for your alternate days
A weekly check-in with your trainer to keep you on track with your goals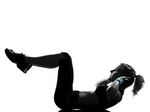 PT360 at Lakeshore SF is excited to announce our new fitness challenge for our training members! Prizes will be awarded to the overall contest winner, as well as each category's highest achiever. Here are the contest rules:
► Each participant will do an InBody assessment at the start of the challenge (no later than February 8th). We will do ongoing assessments every two weeks and keep a leaderboard available for all contestants.
Participants are awarded points based on their achievements. The point scale is as follows:
2 points for % of BF lost
2 points per pound of muscle gained
0.5 points per pound lost
1.5 points per pound of fat lost
► The participant with the highest combined point total will win a 6-pack of personal training. Each category winner will receive a complimentary 60-minute massage at the Spa at Lakeshore SF.
► To participate in the competition, you must be training with one of our PT360 trainers.
To keep contestants motivated and on track, we are offering special packages for participating members.
20-session package for contestants training 2x per week (discounted to our current 24-pack rates):
Base: $1,380
Senior: $1,580
Specialist: $1,740
30-session package for contestants training 3x per week (discounted to our current 50-pack rates):
Base: $1,950
Senior: $2,250
Specialist: $2,490
All sessions must be used during the competition and will expire on April 15th.
To participate, contact Leah Kastner at LeahK@lakeshoresf.com.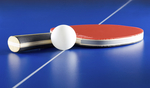 Introducing our new Ping Pong Flex League! Here's how it works: Players are divided into two groups based on skill level. An email roster and weekly match schedule will be sent out at the beginning of the session, so that players can contact their opponents and schedule each match. The match format will be best 2 out of 3 games played up to 21. Each player will play two matches per week for the first nine weeks of the session. During the 10th week, the top eight players from each group will play a single elimination tournament. The winners of each division will receive a free Ping Pong Flex League session. The runner-ups will receive a $25 Lakeshore gift card.
Our Adult Tennis program has a huge range of offerings, from men's and women's teams, to drill and play groups, from Friday and Sunday night doubles mixers to competitive flex leagues at multiple different levels, and much more. It is not too late to register for any of these programs. For more information, contact Danny McDermott at
DannyM@lakeshoresf.com or visit our website for more information.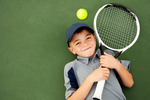 Join us for Rally Ball, Pizza & Movie Night on Friday, January 25th from 6-9pm. Players ages 10 and under will enjoy court time, followed by pizza, beverages, and a movie.
For players ages 10 and older, we have Junior Match & Play on Saturday, January 26th from 6-9pm. Kids will enjoy court time, followed by pizza, beverages, ping pong, and a movie.
$25 for members; $35 for non-members. (Please note: If child is not picked up by 9:10pm, there is an additional charge of $25 per hour.) Sign up at the front desk. For more information, contact Michael Jackson at 773.441.2900 or MichaelJ@lakeshoresf.com.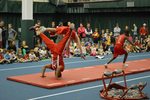 Join us on Saturday, January 26th for our first open house of 2013! This family event runs from 10am-2pm and will feature a performance by the Jesse White Tumblers at 1pm. There will be face painting, a bouncy house, and other kids' activities—and chair massage for grown-ups. Also, our personal trainers will be offering free InBody fitness assessments.
Our Lakeshore Summer Camp Fair, originally scheduled for January 19th, has been moved to January 26th to coincide with the open house. Learn all about our 12-week camps, which run from June 10th-August 30th.
Bring a guest for free all day on the 26th. Friends are welcome to take classes.
Lakeshore Summer Camps 2013 registration is now open!
Join us this coming summer for 12 weeks of adventure, exercise, and fun! Lakeshore offers Day Camps, Pee Wee Camp, Tennis Camp, Bulls/Sox Academy, and Sports Conditioning Camp. For more information, please take a brochure located at the camp display by the restaurant or contact a camp director. It's going to be a great summer!
Day Camps (Half Day Camp, Junior Camp, Fun N Sun Camp, & Adventure Camp): Eric Eyerman, EricE@lakeshoresf.com.
Pee Wee Camp: Caley Wieties, CaleyW@lakeshoresf.com.
Tennis Camp: Danny McDermott, DannyM@lakeshoresf.com.
Bulls/Sox & Sports Conditioning Camp: Carey Schueler, CareyS@lakeshoresf.com.
Sign up by February 28th to receive the Early Bird discount of 10% off the total cost!
Your posture may be the cause of your headaches
Tension headaches can be caused by many factors, but faulty postural habits are the most common. Whether drafting a proposal, checking email, or playing video games, the majority of the population spends an inordinate amount of time in front of a computer. If your head and shoulders protrude forward in sitting, gravity starts to pull harder on your muscles, tendons, and ligaments. Chronic overuse leads to neck pain, stiffness, and ultimately tension headaches. Make an effort to correct your sitting posture and feel the benefits of less pain! For additional tips on proper posture and ergonomics, click here.
Like us on Facebook for additional physical therapy tips and information.

In 2004, Jennifer Goodman Linn was diagnosed with a rare form of cancer called Sarcoma. She was only 33 years old and had been married for just over a year to David Linn of Deerfield, IL. She was a graduate of Duke University and Harvard Business School. She also was an avid, active member of a health club, where she loved to take cycle classes. Not someone you would expect to be diagnosed with cancer. Yet, that is what happened because cancer does not discriminate.
In 2007, Jennifer and her husband created the charity Cycle for Survival, which to date has raised more than $22 million for rare cancer research. It is an indoor team cycling event that is now one of the world's fastest-growing athletic fundraising events. Cycle for Survival 2013 will take place on February 9th at more than 50 satellite locations around the world.
This year, Lakeshore SF is proud to have two of our members sponsoring teams that are participating in this great event: Keith Bodner's team "Bodner's Bikers" & Andrea Hesser's team "A Wheel Cure." To donate to their teams or for more information about this inspiring event, visit: www.cycleforsurvival.org.