In this week's Loop: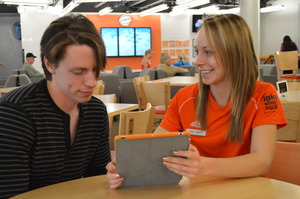 LSF KickStart
Take your workouts to the next level with LSF KickStart! This month-to-month program is designed specifically for the motivated self-starter. We provide the accountability, guidance, and workout routines—you provide the sweat! Enjoy our special introductory rate of $99/month (a discount off the regular rate of $150/month).
The program includes:
12 customized training programs related to your goals and fitness level
Before and after InBody analysis to track your results
A trainer holding you accountable to come in for your scheduled sessions
Cardiovascular exercise plan for your alternate days
A weekly check-in with your trainer to keep you on track with your goals
For more information, contact Simon Hyun at 224.522.1428 or SimonH@lakeshoresf.com.
Refer your friends for an LSF membership and they pay only a $25 enrollment fee.
Also, add your spouse as a member this Valentine's Day!
February 23rd Summer Camp Fair & Early Bird Registration
Join us for our second camp fair Saturday, February 23rd from 12pm-2pm in the Main Studio! All camp directors will be on hand to talk about their programs and answer any questions you might have. For the kids, we'll have camp activities, a bouncy house, face-painting, arts-and-crafts, T-Bone the Tiger, the Lakeshore Players, and more! Turn in your application at the fair for a chance to win an additional free week of Day Camp.
For more information, contact:
Remember, sign up before February 28th to receive the Early Bird discount of 10% off the total cost of camp!
We are constantly being asked by members to get other members and our staff to behave in a certain way, whether it is picking up after themselves, watching their children, observing proper tennis etiquette, preventing the spread of germs, not letting the water run without using it, using fewer towels, and many, many more. At this point, we are compiling a list of rules, policies, and suggested behaviors to keep our community healthy and happy for all of our constituents. While some of this information may be obvious, we are frequently reminded by your fellow members that not everyone is as courteous to each other as they would like. We hope the ideas and information contained in this Courtesy Policy will make the club a more pleasant place for everyone.
We would love to get your feedback on this set of policies. Please share with us where we might have missed the point, phrased things poorly, or otherwise did not hit the nail on the head. Please let us know other rules, policies, and suggested behaviors that you would like to see shared. This policy can be found on our website HERE.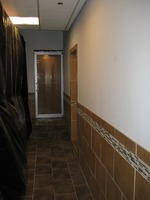 Men's Locker Room Update
We are pleased to report that the work in the men's locker room is proceeding well. We have put in place the new steel beams under the back third of the locker room and replumbed all of the showers in the back shower area. We have also re-grouted the steam room, though we will have to fix more tile and drainage issues in the steam room in the future. The work around the whirlpool should be complete soon. Once that is complete we will be installing new carpet, re-doing the lockers, adding new furniture, and re-painting the entire area. We are not going to be redoing the rest of the wet areas for now as we recognize the amount of disruption that our members have been through so far and do not want to extend the time that these areas are down. We will come back in the future and refinish these other areas.
As a reminder, we will be completing similar work in the women's locker room later this year. The work in the men's locker room was precipitated by an emergent condition related to the whirlpool and changed our capital plan for the year. Once the work is done in the men's locker room, we will be working on the new cycling studio and then some work on the 4th floor adult area. We expect to be working in a phased way to improve the women's locker room over the summer.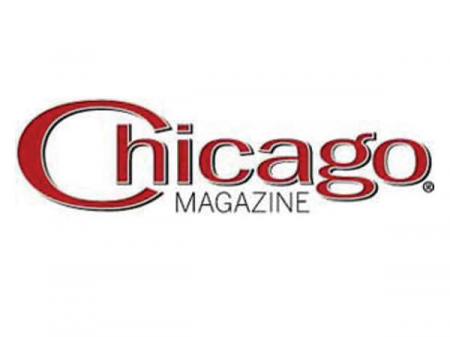 LSF Among Chicago's Best Gyms
Lakeshore Sport & Fitness was recently named by Chicago Magazine as one of the city's "Best Gyms Over $80 a Month." The publication ranked the top full-service gyms and LSF took the No. 3 spot. Here's what the article had to say: "The club is bright, well laid out, and packed with state-of-the-art equipment in the fitness studios, weight rooms, and two cardio arenas. It also offers 130 classes a week—second only to the East Bank Club—taught by excellent instructors (try anything from Jordan Parker), a lap pool, courts galore, and a roof deck, where you can enjoy a beer and an amazing view of downtown."
View the full list HERE.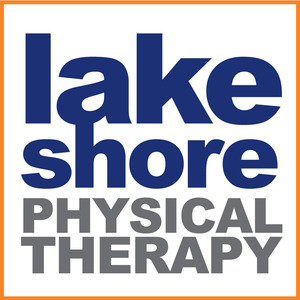 Caution Shoveling Snow
Chicago has finally started having beautiful white-covered trees and houses, but that also means shoveling snow! It can be a form of exercise, but there can be dangers along with it. Two common injuries associated with shoveling snow are back sprain/strain and disc protrusion/herniation. When shoveling snow, you are bending forward, twisting, and lifting, which makes you more prone to injury.
Some tips to follow:
Keep your back straight or slightly arched and lift with your legs rather than your back.
Use a "back-saver" shovel with a handle that curves up and back.
Stop frequently and walk around to change your back position.
Avoid twisting by moving one foot in the direction you will throw your snow.
Pick up small loads of snow each time.
If an injury occurs without improvement within 36 hours, please contact Lakeshore Physical Therapy at 773.770.2419 for additional advice.
Like us on Facebook for more tips and information.

Winter I Flex League Final Standings
We hope all of you who played in the Winter I Flex League had a fun time. We certainly had some good competition out there! Many of you are competing again in the Winter II Flex League, already underway. Our 4.6+ division, which debuted in Winter I, is strong again. And our 3.1-3.5 division has grown the most since last session. For those of you not playing this session, we hope that you will rejoin us again in the spring, as LSF Flex Leagues continue to grow!
The Winter I Flex League final standings in each division are posted below. Please note that total matches played, as well as total games won vs. lost, had to be factored into the final results. As a new rule in Winter II, a minimum of 9 matches must be played to qualify for prizes. Congratulations to all of our top finishers!
First place went to: Joseph Barr in 3.1-3.5, Brett Bonet in 3.6-4.0, Anil Khorana in 4.1-4.5, and Chris Tkach 4.6+. The top 3 in each division scored LSF Gift Cards. Way to go!
Thanks again to all who played!
3.1-3.5 Final Standings
1. Joseph Barr $100
2. Bastiaan Vanacker $50
3. Stan Kent $25
***************************
8-0-0     Joseph Barr
6-3-0     Bastiaan Vanacker
2-6-0     Stan Kent
1-4-0     John Scher
1-5-0     Christine Kuczek
3.6-4.0 Final Standings
1. Brett Bonet $100
2. Matt Hufford $50
3. Chappie Sartino $25
***************************
7-0-0     Brett Bonet
7-0-1     Matt Hufford
7-2-0     Chappie Sartino
7-2-2     Mark Smith
2-0-1     Bryce Emo
3-2-2     John Woodcock
3-4-1     Gordon Dickinson
3-6-0     Pascal Souvenir
3-7-0     Leela Sullivan
2-6-0     Joe Manning
1-3-1     Lindsey Tanner
1-5-2     Kent Kwaitt
0-7-0     Jordan Schultz
0-3-0     Carlos Caballero
4.1-4.5 Final Standings
1. Anil Khorana $100
2. Jason Javoian $50
3. Robert Midkiff $25
****************************
8-1-0     Anil Khorana
7-3-0     Jason Javoian
6-2-0     Robert Midkiff
5-0-0     Robert Lindstrom
4-0-0     Nancy Gaspadarek
4-3-0     Brian Lund
4-4-0     Mark Mullen
3-4-0     Phil Blum
2-4-0     William Banks
2-5-0     Jay Rosenthal
2-5-0     Bruce Kaminsky
1-2-0     Ignacio Olmos
1-5-0     Jim Winter
1-6-0     Andy O'Hara
1-7-0     Jeff Barkoff
0-0-0     Joe Bialorucki
4.6+ Final Standings
1. Chris Tkach $100
2. Chris Trepte $50
3. Enrique Ochoa $25
****************************
8-0-0     Chris Tkach
8-1-0     Chris Trepte
6-1-0     Enrique Ochoa
5-2-0     Adam Ruth
3-1-0     Shahid Ahmed
5-5-0     Alex Insley
4-4-0     Bob Kallen
4-5-0     David Currie
3-6-0     Aric Jacover
2-7-0     Aaron Agostino
1-7-0     Dennis Hoelzle
0-7-0     Thomas Papp
0-3-0     Franklin Wolf
0-0-0     Shekhar Purohit