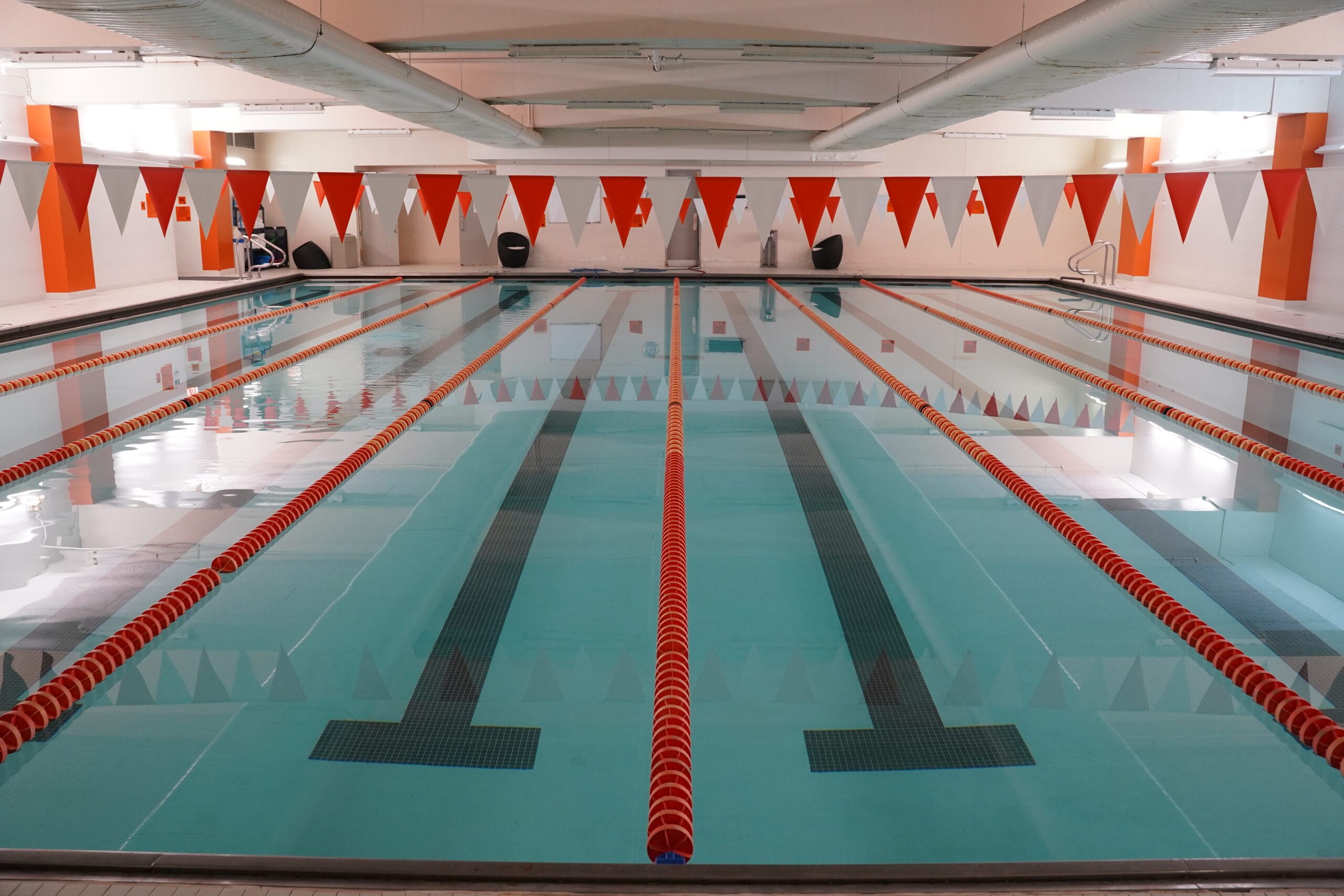 Just because the temps are cold doesn't mean you can't swim! Indoor lap swimming is just one way you can stay fit year-round. As one of the best full-body workouts, lap swimming combines cardio with muscle strengthening water resistance. Hop in our indoor pool in Chicago and just keep swimming!
Lap Swimming Year-Round
One of the number one benefits to swimming in an indoor pool in Chicago is that you don't have to experience any interruptions to your fitness routine caused by cold weather. Chicago can have some pretty harsh winters. Heated indoor pools allow you to swim all year long, especially beneficial when the weather is too cold for outdoor activity.
Full-Body Workout
Swimming is a complete, full-body workout, making it arguably the best form of exercise. It simultaneously works your heart and lungs while strengthening many different muscle groups. Additionally, it a low impact form of exercise for those who suffer joint pain. In the short term, swimming may not burn as many calories as running. However, if you are swimming regularly and building muscle in your arms, legs, and chest, you will burn more over the long term anyways.
Block Out the Noise
Need to get away from the stressors in your life? Swimming can be somewhat meditative because when you are underwater, external sounds are muffled. Thus, you are left alone with your thoughts.
Indoor Pool in Chicago
Our indoor lap pool is open during normal business hours. The pool has 8 lap lanes which can be reserved in advance so you know you will have a spot when you show up to the club, especially during peak times. Open lap swimming is available on a regular basis when the pool is not being used for group/private swim lessons or Masters Swim class. The pool is also available to rent for private events like birthday parties or corporate team-building outings.
Dive into our indoor pool in downtown Chicago! Click the button to learn more about the aquatics programming at downtown location so you can stay fit all year long.
Learn More About Lakeshore Aquatics
Tags:
chicago swimming
,
indoor pool
,
indoor pool chicago