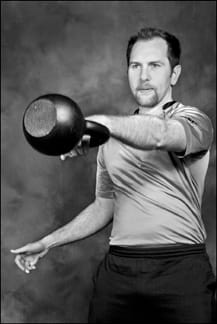 What's Happening in the Club
Summer's End Rooftop Bash! Wednesday, September 14th 5:30-7:30pm
Wind down the summer on our gorgeous rooftop! Enjoy complimentary bites and cocktails from Press Kitchen while enjoying the best month in Chicago! Great music, prizes and giveaways! Non-members welcome. Please RSVP to ICEvents@LakeshoreSF.com

Private Trivia Parties Now Available!
If you missed our Trivia party last week or just can't wait until the next event, LSF is now offering private trivia events, partnered with the Trivia Xperience! Pair this event with food & beverage packages from Press Kitchen and you have a unique team outing that everyone in your group will appreciate and love! Email ICEvents@LakeshoreSF.com to learn more about how you can book out your next team outing.

Great New Valet Parking Option And Save $20
Would you like to park at LSF for your AM work-out and then have your car ready waiting for you when you are done with work at the end of the day? Then Luxe Valet is the right answer for you! Luxe is an on-demand valet parking and car services app that sends valets to park for you and more, all from your smartphone. Request your drop-off and pick up wherever you are- it's fast, affordable and convenient. Save $20 by using the promo code LAKESHORESF!
How it Works:
1. Download the free Luxe app in the Apple or Android store.
2. Create an account with your email address and enter LAKESHORESF promo code for $20 in parking credits!
3. Before you start your engine, open the Luxe app to request a valet by entering in your destination. We recommend selecting an address away from congestion where a valet can safely meet you. As soon as you get close to approaching the destination, Luxe valet will come to greet you as you arrive.
4. When you'd like your car returned, open the Luxe app to request your car. Please expect the car to be returned anywhere between 20-30 minutes (depending on traffic). Or, if you know when you'd like your car returned, you can schedule your return right in the app!
Prices:
1) *$5/hour or $15/day max ($4/hour or $12/day max on weekends)
2) Unlimited (Unlimited Parking and Access) $339/month
3) Commuter Plus (30 parks/month) $279/month
4) Commuter Basic (20 parks/month usable MF)
$249/month
5) Commuter Light (10 parks/month) $150/month
*Basic hourly rates can be subject to change*

Press Kitchen presents:
Healthy Food Facts – Did You Know
Press Kitchen uses only Rice Bran Oil for all frying. Although more expensive, we use rice bran oil because of the health benefits that it contains.
Rice bran oil is a naturally occurring source of many antioxidants such as Tocopherols, Tocotrienols, Gamma Oryzanol, Phytosterols, Polyphenols and Squalene
Zero trans-fat
Great source of vitamin E complex
High smoke point (450F) which is awesome for cooking
Foods absorb 25% less fat than vegetable or animal based cooking oils
Got Pain? We're Here!
Lakeshore Physical Therapy is on-site at LSF with experienced physical therapists providing outstanding care for your pain or injury. If you find yourself having pain while playing, running, or just sitting at your desk, a proper evaluation and treatment can help. Please stop by or call for an appointment and be sure to check out our latest blog post about pain management and opioid use at:
http://lakeshore-pt.blogspot.com.
(Lincoln Park: 773.770.2419 / Illinois Center: 312.801.8440)
Enter Lakeshore Kettlebell Training
No other modality is more versatile in facilitating fat loss, enhancing mobility, increasing flexibility, improving functional strength, and practicing safe power training to keep your metabolism at peak levels 24 hours a day.
8 of our trainers have been certified to instruct the Russian Kettlebell Challenge. They are ready and waiting to take on your personal challenge. Kettlebell training will change the way you view program design, body composition, strength, and exercise prescription from a kinesthetic approach.
These sessions can be done on an individual basis, duet, or small group. Please contact ICPT360@lakeshoresf.com for more information.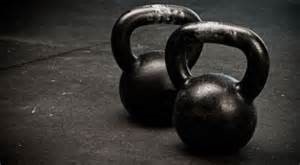 Get American Red Cross CPR/AED and First Aid Certified with LSF
Certification will be held Saturday, September 10th from 10am-1:30pm at our Illinois Center location. In this 3.5 hour course, you will learn the fundamentals of CPR/AED and First Aid for adults, infants and children and will have an opportunity to practice hands on. Preregistration is required as space is limited. $75 for members ($85 for non-members). For more information or to reserve your space, please contact ICEvents@LakeshoreSF.com
Squash Junior Summer Camp at Illinois Center – Final time to sign up
Join the final Junior Squash Camp for the summer for the 2016 series. Our last week of training is the week of August 15th to August 19th Schedule: Monday to Friday 9:00 to 1:00 PM. Training is designed to improve all levels of play.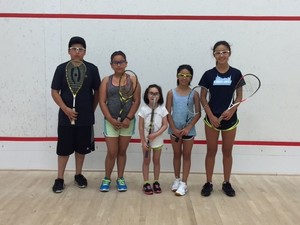 Join the growing number of junior squash enthusiasts in the Chicago area!
Tags:
chicago fitness
,
chicago personal trainer
,
pt360
,
Squash
,
Summer Camp