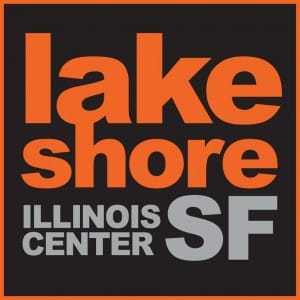 What's Happening in the Club
Summer's End Rooftop Bash! Wednesday, September 14th 5:30-7:30pm
Wind down the summer on our gorgeous rooftop! Enjoy complimentary bites and cocktails from Press Kitchen while taking in the final days of summer. Great music, prizes and giveaways! Non-members welcome. Please RSVP to ICEvents@LakeshoreSF.com
Healthy Employees are Happy Employees!
Study after study shows that exercise increases productivity in employees, reduces absenteeism, saves in healthcare costs, increases job satisfaction, and makes employees happier all around. An active lifestyle is a win-win for everyone! What are you doing today to make sure your employees are the best versions of themselves to create long term successes in and out of the office? The options are limitless and they don't have to take too much time away from the office. Make a commitment by scheduling it in your calendar like any other meeting. Here are a few ideas to get you started!
Schedule an in- or out-of-office yoga or group fitness class
Host an educational Health & Wellness Seminar over lunch
Host an in-office Lose to Win to activity contest
LSF can manage all of it for you. Need some inspiration? Contact ICEvents@LakeshoreSF.com to find out more.
Most Improved male junior squash player at LSF – Will Coburn
Will Coburn, a Junior at Latin school of Chicago has been the school squash team captain for the last two seasons and a product of LSF junior squash program.
Since Will began concentrating on squash just over a year ago, his improvement has been so fast that he now plays with the best adult players at LSF!
Going on to his senior year at Latin, Will is looking to captain his team and take on the other teams around the city such as Lab School, Lake Forest Academy and Lake Forest High School and lead the team to High School Nationals.
Great job Will and Coach Luis!
For more information about the Squash program or lessons, please contact ICSquash@LakeshoreSF.com
Press Kitchen presents Healthy Food Facts – Did You Know
Did you know?
Chia Seeds
Native to Mexico, these nutrient-rich seeds, known for sprouting green "fur" on kitschy pottery pets, have become all the rage among superfood seekers. And it's no surprise—chia seeds are packed with omega-3 fatty acids, fiber, and calcium. If you're not someone who eats a lot of fish, they're a great way to get plant-based omega-3s in your diet. They have an awesome taste, crunch, and nutty flavor. Chef Lisa uses them in a lot of her baking, our granola and in savory dishes too!
Do you drive? Easy and convenient valet parking available
LSF has partnered with Luxe Valet to provide you and even more convenient way to visit the club. Luxe is an on-demand valet parking and car services app that sends valets to park for you and more, all from your smartphone. Request your drop-off and pick up wherever you are- it's fast, affordable and convenient.
How it Works:
Download the free Luxe app in the Apple or Android store.
Create an account with your email address and enter promo code LAKESHORESF for $20in parking credits!
Before you start your engine, open the Luxe app to request a valet by entering in your destination. We recommend selecting an address away from congestion where a valet can safely meet you. As soon as you get close to approaching the destination, Luxe valet will come to greet you as you arrive.
When you'd like your car returned, open the Luxe app to request your car. Please expect the car to be returned anywhere between 20-30 minutes (depending on traffic). Or, if you know when you'd like your car returned, you can schedule your return right in the app!
Prices:
1) *$5/hour or $15/day max ($4/hour or $12/day max on weekends)
2) Unlimited (Unlimited Parking and Access) $339/month
3) Commuter Plus (30 parks/month) $279/month
4) Commuter Basic (20 parks/month usable MF)
$249/month
5) Commuter Light (10 parks/month) $150/month
*Basic hourly rates can be subject to change*
Get American Red Cross CPR/AED and First Aid Certified with LSF
We have 3 spots left! Certification will be held Saturday, September 10th from 10am-1:30pm at our Illinois Center location. In this 3.5 hour course, you will learn the fundamentals of CPR/AED and First Aid for adults, infants and children and will have an opportunity to practice hands on. Preregistration is required. $75 for members ($85 for non-members). For more information or to reserve your space, please contact ICEvents@LakeshoreSF.com
Tags:
chicago gym
,
chicago personal trainer
,
Club Info
,
Illinois Center
,
Membership
,
Squash