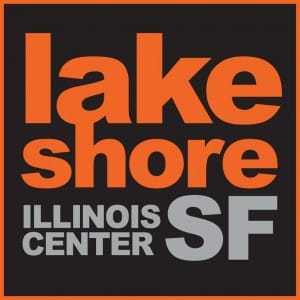 What's Happening in the Club
October Brew-Fest – Wednesday, October 19th 5:30-7:30pm
Are you ready for some Football!
Every Thursday night at Press Kitchen is Burger and a Beer Night!
Enjoy team inspired burgers paired with a delicious craft draft for just $10.
This Thursday, September 22nd, stop by and check out The Texan Burger vs. The Patriots Burger paired with Metropolitan Afterburner Octoberfest!
Cosmic Ping Pong Tournament – Wednesday, October 12th 5:30-7:30pm
Join LSF for a ping pong tournament with a cosmic twist! Go head to head in a tournament style ping pong game for bragging rights and great prizes! Perfect your back spin shot and enjoy complimentary small bites and beverages during the competition. Don't play ping pong? Come spectate and enjoy the ambiance. Non-Members welcome. RSVP to ICEvents@LakeshoreSF.com.
Join us for Skiing in Park City, Utah!
LSF is excited to invite you to join us on a ski trip to Park City, Utah! Last year Park City merged with Canyons to create the largest ski area in the United States; featuring the famously light Utah Powder, Park City also benefits from easy access from the Salt Lake City Airport and a vibrant downtown filled with great restaurants, bars and night clubs. We'll be spending 3 days and nights in the heart of Park City, staying on the famous Main Street where all the action is! This great ski trip includes airport transfers, ski rentals, lift tickets, lodging, and a fun party on the night we arrive! Dates are February 23-26th and the cost is only $1,100 per person based on double occupancy (you will only have to cover your airfare and daily meals). If you are interested in joining us or have questions, please email PG@LakeshoreSF.com. Spots are limited, so please get your reservations in early!
Old School Field Day – Great Team Outing!
Take it back to your elementary days and get your competitive spirit kicking this fall with your co-workers! LSF's Old School Field Day offers companies the opportunity to get their team competing in events that foster creative thinking, team work, and good old fashioned FUN! Customize your event to include learning modules in addition to the fun through a variety of activities including relay races, the boardwalk, tug of war, the knot, blindfold mazes, and more! Reach out to ICEvents@LakeshoreSF.com to learn more or to book your event!
Cycle To The Beat – Live DJ – Opening Night Thursday, October 6th at 6:15pm
LSF and Running To The Beat proudly present Cycle To The Beat. This class is inspired by the music of Peter Canellis – the creator of ITUNES #1 Podcast, Running To The Beat – and mapped out by our instructor Matt Modleski. The class will have Peter as a live DJ while Matt teaches cycling. Matthew and Peter will take you on a high octane, mind blowing 1 hour ride. Cycle to the beat of the music and experience a musical journey like no other. On October 6th you will leave all your worries at the door and unleash the athlete within. Cycle to the beat will have your heart pumping, legs moving and you will be screaming for more. Increase your endurance, speed, rate of perceived exertion and overall performance. First come, first serve and space is limited. This class will blow the roof off of Lakeshore! For more information, e-mail ICEvents@LakeshoreSF.com

Fall Basketball League at LSF!

Basketball season is just around the corner. Do not miss your chance to play in one of the most competitive basketball leagues in Chicago! We are now accepting teams for the Fall season set to begin in mid-September. Looking to join but do not have a full team? Do not worry, we accept individuals and will be sure to get you on a team! For more information or to register, please contact ICBasketball@LakeshoreSF.com.

Book your Happy Hour in PK and save 10% before October 31st!

For football watching or just for fun, bring your group to Press Kitchen for a great Happy Hour setting. With billiards, board games, poker, golf and more, your group can enjoy some great food, fun, drink and conversation. We can accommodate groups of 10-200! For more information to book your Happy Hour, contact ICEvents@LakeshoreSF.com.

Introducing the newest members of the Personal Training Team

Broderick Hutchins

Personal Training Specialist

Broderick joins us after having been the training partner and LMP of Norris Frederick U.S. Track and Field Long Jumper 2009 – 2015. Before that he was the training partner and teammate of Chris Brown Bahamian National Track and Field sprinter 2000-2001. His specialties include Speed/Agility Training, Rehab, Corrective Exercise, Sports Specific training and more. He is also a licensed Massage Therapist. Broderick is a local favorite, hailing from Joliet, IL.

Sarah Brennan

Base Personal Trainer

Sarah's training philosophy is "Your body achieves only what your mind believes!" She specializes in Nutritional Coaching, Vegetarian / Vegan Diets, Functional Movement Training, group Training and Circuit Training. In addition to her Certification in Personal Training, she is a registered dietitian nutritionist and is pursuing a BS in Nutrition. She too is a local, hailing from Chicago, IL.

Press Kitchen presents

Healthy Food Facts – Did You Know

Did you know?

A 2010 study in the Journal of Pain found that ginger can reduce exercise-induced muscle pain by up to 25% – so root out that fresh ginger and use it in your post work out meals! For recipes featuring ginger – email PressKitchen@LakeshoreSF.com

Also, here's a great metabolism boosting ginger drink:

2 Ruby grapefruits – peeled and chunked (cold fruit is better tasting!)

1 tablespoon fresh ginger – peeled and grated

1 tablespoon apple cider vinegar

Place all the ingredients in a blender and puree for a minute. Enjoy!

What is Your Core?

We always hear about "core strength" however what does this really mean? People often have the perception that your core is only made up of the abdominal muscles. It is actually the sturdy link in a chain connecting your upper and lower body. By working on pure rectus abdominis strength (sit ups, for example) you are not really working on core strength and could potentially even injure your spine. The core is composed of the gluteal, lumbar, abdominal, pelvic floor and scapular muscles. These muscles all work together to stabilize your body during movement. The muscles of your core often do not consciously work together, and therefore it is important to learn how to appropriately activate your core musculature. Bridging is a common core stabilization exercise that can be modified from very basic to advanced. It is necessary to have good core stability for exercising, daily activities, on-the-job tasks, and all athletic participation. If your core is not stabilizing properly it may lead to issues such as low back, hip and knee pain.

If you have any questions about your core stability, please contact us at Lakeshore Physical Therapy or visit our website to learn more about our services at www.lakeshore-pt.com.

Illinois Center: 312- 801-8440, Lincoln Park: 773-770-2419
Tags:
cycling
,
personal training
,
ping pong
,
Skiing
,
team outing