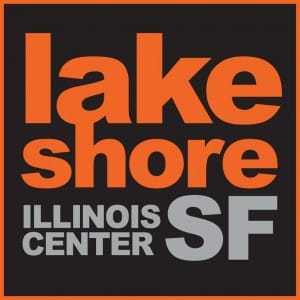 What's Happening in the Club
March Madness Games in Press Kitchen all day- March 18th
Use that personal day, ditch work and come hang out and watch all the games with us at Press Kitchen. Games will be aired from 11am-9pm. We will be serving a cool, creative regional menu with craft beers to match plus some "mini-bracket" contests, "quick-pick" game specials prizes and swag bags too! Non-members welcome!
The perfect place to forget the office and get your hoops on!
Family Rock-Climbing Event – Saturday, March 19th 2-4pm
Bring your family downtown for an afternoon of scaling the tallest indoor rock-climbing wall in North America! Adults and children 4 and up are welcome to enjoy food and beverage for 2 hours of climbing time with our skilled instructors. The event will be held on Saturday, March 19th from 2-4pm. Space is limited! For more information or to RSVP, please email Climbing@LakeshoreSF.com
Lights Out Happy Hour in Press Kitchen- Wednesday, March 30th 6-7pm
The team at LSF would like to invite you to join us for Lights Out Happy Hour where we will have complimentary drinks and appetizers. We want to say thank you all for your patience during the temporary power outage on Wednesday, March 2nd. We appreciate your understanding.
Lakeshore's 3rd Annual Showdown – Wednesday, April 27th, 4-8pm
Lakeshore SF will host determined contestants, who will compete head to head in an obstacle course consisting of everything from tire flips and monkey bars to sit-ups and free throws. Enter individually or create a team and have the chance to win even more prizes! Participants will compete for a variety of prizes including, a year membership to LSF and cocktail parties from Press Kitchen. Complimentary Buffet and Cash Bar will be available. Email ICEvents@LakeshoreSF.com to register individuals, teams, and spectators today!
Just for You
Fight the New Year's hangover with Intermittent Fasting and HIIT.
A New Year's resolution is the outcome based decision that comes with relative ease. Maintaining continued and consistent daily behaviors are the challenge with changing your life. The ability to sustain the necessary daily tasks leading to change is reliant on inspiration, influence, and innovation. Now is the time to surpass and build upon the results you've achieved the first two months of the year. Implement daily intermittent fasting and High Intensity Interval Training (HIIT) to re-engage your spirit and expedite results. Explore and evaluate our highly educated training team with specialized package pricing. Contact ICPT360@lakeshoresf.com
Strike Camp at LSF
LSF will have full day camp available in the event CPS teachers go on strike in April. We will host children ages 5-12 for a day of climbing, swimming, gym games, squash, arts and crafts and more! Hours available from 8am-6pm and will include lunch and snacks. Please email ICevents@LakeshoreSF.com if you are interested and we can reserve your space on the Strike Camp as space will be limited.
Sports Summer Camp
BASKETBALL, SWIMMING, YOGA, SQUASH, ROCK-CLIMBING, AND
A FUN TIME FOR ALL!
The LSF@IC Sports Summer Camp offers the best experience for children ages 7-15. Our highly qualified staff will help make a child's summer a fun adventure learning different sports each day. Our state-of-the art facility comprises over 120,000 square feet of indoor/outdoor sport and fitness space that will be transformed into a cutting edge center of fun.
Explore a variety of sports while making friendships that will last a lifetime!
Session Dates:
June 6th-10th
June 27th-July 1st
July 25th -29th
August 1st-5th
August 8th-12th
For more information, contact ICEvents@LakeshoreSF.com
Squash Junior Summer Camp
Establish the most with a young Squash player of any level. We've brought fast pace training to the fast pace game of squash. Focus will be concentrated on swing, movement, footwork and the general strategy of competitive play.
Our competitive instruction and conditioning with other similar level players will build friendships and the skills to succeed for a lifetime.
Session Dates:
June 13th-17th
June 20th-24th
July 11th -15th
July 18th-22nd
August 15th-19th
For more information or to register, contact ICsquash@LakeshoreSF.com
Tags:
climbing
,
climbing wall
,
Club Info
,
lakeshore sport & fitness
,
pt360
,
Squash
,
strike camp
,
Summer Camp