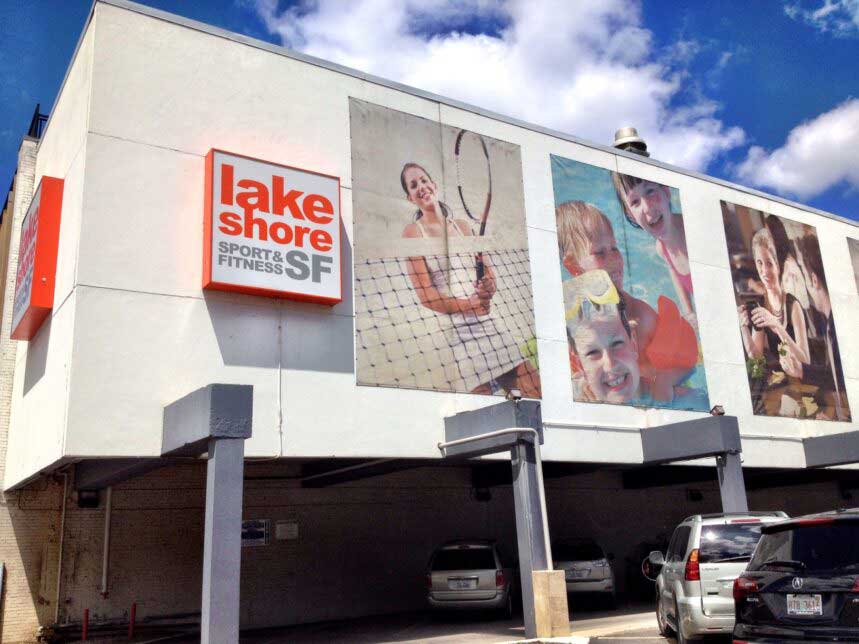 Happy Holidays from Lakeshore Sport & Fitness
Club Communication
Connect with us on Social Media
4th Floor Pool Maintenance Closure
Club Holiday Hours
Harvest/1320 Market
1320 New Menu Items
Indoor Harvest Is Open!
Strings and Paddles
Winter Break Reminder
Winter II Session Around the Corner
Want Competitive Singles Match Play on Your Schedule? Check out the LSF Flex League!
Kid's Corner
Holiday Class Schedule
Children's Noon Year's Eve Party!
Burr! It's Cold Outside! Host Your Party Indoors at LSF!
Let the Party Begin!
Join us For Winter Kids' Classes – Basketball, Dance, Swimming & Tennis!
Elevate your Basketball Skills with Private Lessons or Group Classes.
Fitness for All
Holiday Group Fitness Schedule
Yoga Sculpt Event (YS90!)
Lose to Win – Registration Open January 1st!
Stay Safe This Winter and Prevent Slip Related Falls
Community News
Festival of Lights Ceremony at Lincoln Commons
Happy Holidays from Lakeshore Sport & Fitness
As this will be the last Loop of 2019, we wanted to thank you for your patronage and wish you and your families a very Happy Holiday! We look forward to seeing you all as we close out this year and look forward to another great year.
Club Communication
Connect with us on Social Media
Every month we have a wide variety of events, activities and programming for members of all ages. LSF utilizes Social Media and our MyLSF App to keep you informed and ensure that you have all of the information you need at your fingertips!
Stay informed about all the programming, events and updates by following us on Social Media. This is where we will keep the most up to date information regarding happenings and updates in the club.
Instagram: Lakeshoresf_lp
Facebook: Lakeshore Sport & Fitness
4th Floor Pool will be Closed from December 23rd – January 3rd
The 4th floor pool will be closed for seasonal maintenance during the holiday break beginning Monday, December 23 and will reopen on Saturday, January 4, 2020.
The 1st floor pool is not available for family swim; only adult lap swimmers.
Club Holiday Hours
Christmas Eve: 6am-3pm
Christmas Day: 6am-1pm
New Year's Eve: 6am-3pm
New Year's Day: 6am-10pm
January 4th – we will be closing early at 6pm for our annual team member Holiday party
Harvest/1320 Market
1320 New Menu Items
Happy Holidays from the LSF food and beverage team! Check out some of the new menu items at the 1320 Market.
The French Onion Soup and our Braised Beef Bolognese are a couple of the new items.
1320 Market also provides Neapolitan pizzas and prepared meals for you to take home!
Indoor Harvest is open!
We are serving dinner during the week and we are open all day on Saturday and Sunday. We have put together a great winter cocktail menu to keep you warm while you and your friends enjoy our brand new curling program on the roof.
Follow us on Instagram @lakeshoresf_lp for club updates and upcoming events.
Strings and Paddles
Winter Break Reminder
There will be no pre-paid group classes or private lessons during our Winter Break, starting on Saturday, December 21st. Racquet sports programming will resume on Saturday, January 4th. Wishing you a Happy Holidays!
Winter II Session Around the Corner
Our Winter II session of tennis classes will be starting on Monday, February 3rd! This session will run until Sunday, April 12th. We offer pre-paid private and semi-private lessons for all ages and many group classes including Future Stars (3+ years), Under 8, Under 10, Under 12, Under 14, Under 16, Junior Academy and Adult Group classes. For more information, please contact the Racquet Sports Department at
Want Competitive Singles Match Play on Your Schedule? Check out the LSF Flex League!
Contact your opponent to schedule your matches at a mutually convenient time (mornings, evenings, weekends, it's up to you!). Winter II session starts on Monday, February 3rd for all skill levels: 2.6–3.0, 3.1-3.5, 3.6-4.0 and 4.1-4.5! At the end of the session, prizes are given out to the top 3 players in each level! Cost is $239 (plus tax) for 10 matches and includes court time, new tennis balls for every match and league administration. Contact Evan at LPRacquet@LakeshoreSF.com for more information!
Kid's Corner
Holiday Class Schedule
Swim, Tennis, Basketball & Dance classes are off during the holiday season beginning Saturday, December 21st. Classes will resume on Saturday, January 4, 2020. Have a safe holiday and we will see you back in 2020!
Noon Year's Eve Party!
Celebrate the New Year with us in Caley's Corner on Tuesday, December 31st from 11am-12:30pm – we'll have a few special snacks, make a craft and have a balloon drop! We encourage 1-5 year olds to attend this event. There is no fee for this event. Reservations required; please RSVP on the My LSF App. Email KidEvents@LakeshoreSF.com with any questions!
Book your 2020 Birthday Party and Win 20% Off!
2020 is around the corner and with new year comes a new birthday! What better way to celebrate than with one of our top of the line packages? Trying to plan anything after the holidays can be almost impossible so leave the planning and stressing to our team and be a guest at your own party. If you reserve your 2020 birthday party, you will be entered in a raffle to win 20% off the party package. For more information email KidEvents@LakeshoreSF.com or call us at 773-770-2424.
Stingrays Winter Training Registration is Open
The swim team will be offering additional morning practices over the holiday break. Practices will occur on the 23rd, 26th and 27th for week 1 and on the 30th, 2nd and 3rd for week 2. For pricing information or to register, visit the events page on www.teamunify.com/LSFS. For questions, email Stingrays@LakeshoreSF.com
PeeWee Holiday Party
Come join PeeWee Preschoolers on December 20 for a Holiday Party! The event will be 11am-12:30pm in Caley's Corner. Children who are not registered for PeeWee are welcome to join, however parents are required to accompany their child for the duration of the event. The PeeWee team will have fun Holiday craft, Holiday games with prizes, cookie decorating and themed music! This event is free, however please be sure to email PeeWee; PeeWee@lakeshoreSF.com to RSVP for the event by December 19th!
Family Pajama Party!
Come comfy on December 20 for a Pajama Party in the Main Studio and Caley's Corner! This event is free as it is included in the NEW Family Membership! Join the children's team as we host a fun family friendly party while we watch Elf & The Polar Express! This event is from 6-9pm and registration is through the app. Email KidEvents@LakeshoreSF.com with questions!
Camp 48 Fieldtrip to Accelerate Speedway
All 4th-8th graders are invited to a fieldtrip day over Winter Break on Friday, December 27th with Lakeshore staff as chaperones! We'll meet at LSF, jump on our LSF Express and spend the day at Accelerate racing Go Carts. Camp day runs from 9AM-4PM. Parents drop off & pick up in the Igloo. The cost is $149 per member and $179 per guest. Register on the MyLSF App under Programs, Children Programs, then Club 48.
Family Pickleball Tournament
Invite your family to participate in Pickleball this holiday season! Get out of the house and compete against cousins, in-laws and grandkids! The family style tournament will include a quick instructional lesson from our resident Pickleball Professionals, tournament play, food and bounce house play! The tournament takes place Saturday, December 28th from 1-4pm. There is no cost for this event. RSVP online at MyLSF.net or via the App! For questions, please contact KidEvents@LakeshoreSF.com
Winter Break Camp Starts Soon!
Head over to LSF for School Days Out Camp December 23rd, 24th, 26th, 27th, 30th and 31st! SDOC is LSF's September-to-May camp option when school is not in session. We offer a full day of engaging and recreational programming that makes full use of our facility, neighborhood, and all-star staff. Camp includes a hot lunch, afternoon snack, and daily swimming! The cost is $99 per day for members and $149 for guests. Before Camp and After Camp options are also available if extended care is needed. Please click here for information to register online! Email LPCamp@LakeshoreSF.com
with any questions.
Fitness for All
Holiday Schedule
We will have a special Group Fitness Schedule that begins Saturday, December 21st and runs through Sunday, January 5th. You can always stay up to date on classes by utilizing the MyLSF app under Classes. We look forward to seeing you in class during the busy holiday season!
Yoga Sculpt Event (YS90!)
YS90: The 90s! Jan 5th 12-1:30pm
This extra-long 90-minute Yoga Sculpt class will be set to an all 90s playlist to really pump you up! Ring in 2020 with this extra fun and extra challenging special event for the yogi who really wants to amp it up! Submit song requests to DJ Mikhaila who's putting together an epic throwback playlist! Class is in the Main Studio at 12-1:30pm on Jan 5th. Finishers will be rewarded with bottomless mimosas with purchase of a brunch entree at Harvest (valid day of) so plan to stick around and enjoy a well-earned boozy brunch with fellow warriors after class! #workhardplayhard
Lose to Win – Registration Open January 1st!
Lose to Win is back! L2W is an inspiring, motivating, social and fun 8 week weight loss challenge to help you meet your fitness/weight loss goals. Prizes for top 8 finishers both male and female and a $1000 grand prize! For more information, contact L2W@LakeshoreSF.com
Stay safe this winter and prevent slip related falls
As the temperature drops and snow begins to fall, the sidewalks here in Chicago are beginning to get slippery. The National Safety Council estimates falls account for nearly 300,000 injuries every year and the CDC reports that more than 800,000 people are hospitalized annually related to slip and fall injuries. Don't be a statistic this winter and check out these tips for safe walking around the city:
Take shorter steps.
Lean slightly forward with your knees relaxed and slightly bent.
Walk flat footed to increase surface contact with the ground.
Keep your hands out of your pockets and hold them slightly out to your side. This will improve your balance and your hands will be ready to catch you if you do slip.
Slow your speed and don't get in a hurry.
If you do experience a fall related injury, our team is here to help! Find us at https://lakeshore-pt.com or on IG: @lakeshorephysicaltherapy
Community News
Festival of Lights Ceremony at Lincoln Commons
Join Alderman Smith for the Lincoln Commons Festival of Lights on Sunday, December 22nd.
4-5pm: Family Activities, Lite Bites and Olive Oil Press workshop at Belmont Village, Lincoln Park
5:30pm: Menorah Lighting Ceremony with Alderman Smith and Chabad Lincoln Park at Lincoln Common Plaza