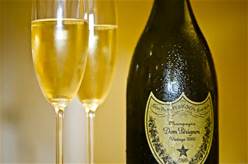 In this Week's Loop
Space Still Remains for our Mother's Day Poolside Brunch
Harvest to Open Friday, May 13th
May is Member Referral Month at Lakeshore
Universal Memberships now Available
Are your kids ready for the BEST SUMMER EVER?
Masters Swim Placed Well at State Swim Meet
Lakeshore Physical Therapy: The Importance of Proprioceptive Training
Dream Comes True for New Lakeshore Employee
LSF Congratulates Swim Coach Sebastien for Receiving a Gold Medal
Declutter this Weekend!
Space Still Remains for our Mother's Day Poolside Brunch
Make Mother's Day a family day by starting it "poolside" for a special Mother's Day Brunch experience at Lakeshore! Join us Sunday, May 8th for a special Mother's Day Brunch on the 4th floor next to the pool. Chef Marco's special Mother's Day buffet is full of delicious classics and creative surprises that the entire family will love. Special art project for kids to make for Mom. Seating's – 10am, 11am, Noon and 1pm. Adults $25 & Kids $12. RSVP to LPEvents@LakeshoreSF.com. We look forward to serving you!
Harvest to Open Friday, May 13th
"April showers bring May flowers" and May brings the official opening of Harvest! Featuring great dining options made from fresh and locally grown foods and an extensive bar list, Harvest offers great convenience and delicious food on one of the best roof decks in the city. Harvest will be open Wednesday – Sunday for dinner throughout the summer and will open for lunch in mid-June on the same days. For your convenience, this year Harvest will also accept reservations through Open Table. Guests are welcome to join you with no guest fee, so feel free to use Harvest as a place to entertain. As in past years, we will have complimentary child care available for those dining at Harvest.
May is Member Referral Month at Lakeshore
May is "Member Referral Month" at Lakeshore! Encourage a friend to join Lakeshore before May 15th and receive a gift for summer! Your friend will receive ½ off enrollment, no dues until June, 1 personal training consultation, 1 personal training session and a 30 minute private tennis rating. As the referring member, you get your choice of a Go Pro Camera, a Bose Bluetooth wireless speaker, a bottle of Dom Perignon, a Polar Loop 2 activity tracker or a pair of Beatspower 2 ear buds just in time to enjoy summer! For more details, stop by the Membership office or contact Rick Lidstrom at rickl@lakeshoresf.com .
Universal Memberships now Available
We are pleased to offer universal memberships which provide access to all three of our clubs – Bucktown, East Loop and Lincoln Park. If you are interested in learning more about access to all clubs or what is offered at each club, please contact your membership advisor or email Membership@LakeshoreSF.com.
Are your kids ready for the BEST SUMMER EVER?
Our summer camp options at LSF are the best in the city! We have flexible options for ages 2-14 years old from as early as 7:30am until 6:00pm daily. Highlights of our camps include swimming lessons and fun swim 4-5 times per week, weekly fieldtrips, and "camp"-tivities, such as music, theater, sports, science, art and more! "Wild Wednesdays" are our favorite days during the summer – get ready for Camp Prom, Camp Olympics, a Summer Luau, Color Days and so many more fun-filled days! With staff to camper ratios of 1:5 or lower and with super-star staff taking the lead, your child is definitely going to have the best summer ever at our LSF day camps! Registration forms are available online or by emailing LPCamp@LakeshoreSF.com.
Masters Swim Placed Well at State Swim Meet
The LSF Masters Swim Team competed in the Illinois state swim meet last weekend. All together the team finished 9th in the state with multiple first place finishes – John Hartley in the 200 yard IM, Alex Fraser in the 500 yard free style, Emily Dangremond in the 200 yard free style and Mary Fox in the 1000 yard free style – to name just a few. Alex Fraser and Emily Dangremond were also high point finishers for their age group. There were also dozens of personal best times throughout the weekend. Overall the team had a great time and their hard work really paid off!
Lakeshore Physical Therapy: The Importance of Proprioceptive Training
"I've always had bad balance." Does that statement sound familiar? Deficient balance (proprioception) can lead to various injuries and less optimal athletic performance. It is essential to add proprioceptive training to your workouts and day-to-day activities to avoid injuries and improve coordination. Proprioception is the body's ability to transmit a sense of position, analyze that information and react with the proper movement. Generally speaking, proprioception allows you to navigate in a dark room or hit a tennis ball without looking at the racquet. There are tiny sensory receptors in your muscles, joints and skin that provide information to your brain so you can react accurately. Proprioception can decrease with age, sedentary lifestyle and/or orthopedic injuries. Perhaps you notice decreased balance on the injured side after an ankle sprain. Maybe you feel unsteady walking on uneven sidewalks. Try to incorporate balance as part of your daily routine. Exercises may include standing on one leg, jumping, sidestepping and diagonal patterns for upper and lower body. The physical therapists at Lakeshore Physical Therapy are here to help you with proprioceptive retraining or any other questions you may have. Stop by or contact us at either location, Lincoln Park: 773-770-2419 and Illinois Center: 312-801-8440.
Dream Comes True for New Lakeshore Employee
Ever since Lydia Nader was in high school her dream was to qualify for the Boston Marathon. She ran her first marathon two years ago and finished 4:02:00, the qualifying time for Boston is 3:35:00. While qualifying was Lydia's ultimate dream she also wanted to do something which would raise awareness for Leukemia. Lydia's uncle passed away from the disease in 2013 and she wanted to raise awareness and honor his life as he was the biggest supporter of her running.This year Lydia signed up for the Glass City Marathon in Toledo, Ohio. Knowing she needed to run faster to qualify Lydia joined the Nike Run Club beginning in January of this year. As her training progressed the run club helped her lower her average mile times from 8:40 to 8:06 for the upcoming effort.On April 24, 2016 Lydia traveled to Toledo to run the Glass City Marathon. As she crossed the finish line she looked up and her final time was 3:32.53, her goal and dream was reached she had qualified for the Boston Marathon! Please join us in congratulating Lydia Nader for her amazing accomplishment and making her dream come true. Lydia works at the front desk at Lakeshore Sport & Fitness in Lincoln Park and is working to put together a running club. If you are interested, please contact her by emailing FrontD@LakeshoreSF.com.
LSF Congratulates Swim Coach Sebastien for Receiving a Gold Medal
We are super-excited to report that swim Coach Sebastien, who has led multiple clinics for our Stingrays swim team, has had some amazing results in his hunt for the Olympics. He is shown with the Gold medal he received for winning the 400 meter Individual Medley, South African title. His time was the 9th fastest this year in the world! He also is showing off his silver for the 200 meter Butterfly; he took second to Chad Le Clos who beat Michael Phelps in that event in London!
Declutter this Weekend!
On May 7, 2016 you are invited to drive through and drop off one carload of donations, recycling, and papers for shredding at the 4th annual NAPO de-clutter drive! NAPO will make sure your items are distributed to worthy charities, recycled, and shredded properly at no charge. The event takes place from 10 AM – 2 PM at Irving Park & Damen. They accept: Accessories, blankets, books, clothing, coats, computers, decor, eyeglasses, furniture, games, jewelry, kitchenware, linens, media, papers for shredding, recyclables, shoes, sports equipment, toys, working & non-working bicycles, working & non-working electronics. For more information, click here: http://napochicago.com/EmailTracker/LinkTracker.ashx?linkAndRecipientCode=QvxkYn4qKJ6uSflLn637mRrup8doZgrscJPEQV3TSzgNahTAlPdnUbq4l%2bnQlOXPJEYiWaziTGSJ%2baxqCwNSgsGSof%2f5%2bgEe1bWh9%2f3cF74%3d
Tags:
chicago swimming
,
Club Info
,
Harvest
,
lakeshore sport & fitness
,
lakeshore swimming
,
master's swim
,
mother's day
,
stingrays
,
swim