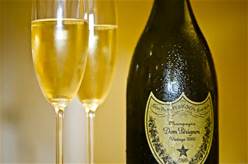 In this week's Loop
Refer a New Member to Get a Great Gift
Young Adult Kickball Tournament November 19th
Maze Parties Available
Paddle Couples Cage Match November 20th
LSF Holiday Events: Save the Dates
Club 48 Event: Skate Night November 20th
Family Rock-Climbing Event
Stingrays"PAWW Spooktactular" Swim Meet Recap
Welcome Blair Grigoletti, Assistant Aquatics Director
Skating Rink is Opening Soon
LSF Academy Enrollment is Underway
Parent's Night Out (PNO)
Refer a New Member to Get a Great Gift
November is "Member Referral Month" at Lakeshore. Get a friend to join Lakeshore in the month of November and receive a gift for the holidays! Your friend will receive ½ off enrollment, no dues until December, 1 PT consultation, 1 personal training session and a ½ hour private tennis rating. As the referring member, you get your choice of a bottle of Dom Perignon, a Polar Loop 2 activity tracker or a pair of Beatspower 2 ear buds just in time for the holidays! For more details, stop by membership or email Membership@LakeshoreSF.com.
Young Adult Kickball Tournament November 19th
Calling all 21-35 year olds! On Thursday November 19th at 7pm, LSF and the Derby will be hosting a coed young adult kickball tournament! Complimentary pizza and beer will be served to all participants throughout the event. Afterwards, the post event party and awards will take place at the Derby where they will be offering drink specials to all LSF kickball participants. Each member of the winning team will receive a $50 gift card compliments of LSF and second place team members will each receive a $25 gift card. All guests are welcome. Please RSVP & sign up with Membership. For more information or guest passes, contact Jarrett Brown at 773.770.2404 JarrettB@LakeshoreSF.com.
Maze Parties Available
The Amazing Maze on the rooftop will remain available for a few more weeks and is the perfect place for members to host a fun unique party experience for people of all ages. We can customize games for children's events or create a customized experience for you. Book a party today by contacting us at LpEvents@lakeshoresf.com.
Paddle Couples Cage Match November 20th
Come out for a night of paddle-induced marital bliss as couples engage in fast-paced action on the court accompanied by intermittent schmoozing amidst fine wining and dining. The first couples platform tennis mixer of the year will take place on November 20th from 7-10 PM, so grab your partner and sign up quickly! Cost is $30 per person. Please email all inquiries to WillC@lakeshoreSF.com!
LSF Holiday Events: Save the Dates
Mark your calendars for a bunch of great holiday events in December. On December 10th, we are hosting a Holiday Wine Tasting and Open House. Enjoy some great tunes, eat some tasty food and sample a selection of wines which you can buy at wholesale prices. This complimentary event will also feature a silent auction benefitting Brain Research Foundation (www.theBRF.org) so you can pick up some unique holiday gifts and help a great charity.
Santa is coming to visit on December 13th; bring the little ones out to meet Santa, get their photo taken, enjoy some craft projects and enjoy a holiday brunch. Join us on December 16thfor a holiday cookie and gingerbread house decorating party, complete with all the candy, frosting and holiday music you can imagine; after you finish decorating, you can stay for a tasty buffet while the kids continue playing.
Keep an eye out in the Loop and around the club for more information about these events, or email us at MemberServices@LakeshoreSF.com for more details.
Club 48 Event: Skate Night November 20th
We are excited to offer a series of special events just for Club 48 members and their friends. On Friday, November 20th from 6-8 PM will be hosting a skating party to today's hit music under the lights on ice skating rink. This event will have complimentary pizza, snacks and drinks for participants. RSVP to Club48@LakeshoreSF.com for these free event; for Club 48 members that drop in on the day of the event, there is a $10 fee. Non-members are welcome for a $15 fee so feel free to bring friends. These events are only open to those in 4th-8th grades: no adults or little kids allowed!
Family Rock-Climbing Event
On Saturday, November 21st, we will be hosting a Family Rock-Climbing event for children and adults. Children aged 4 years old and older are welcome to register. This will be a fun, family event with food and beverage for all. The event is open to both members and non-members. Space is limited, so RSVP to reserve your spot! For pricing and more information, contact DavidK@lakeshoreSF.com.
Stingrays"PAWW Spooktactular" Swim Meet Recap
The Stingrays had the first travel meet in the team's history in Peoria, IL on October 24-25. Hosted by the Peoria Area Water Wizards (PAWW), we had 9 swimmers attend this momentous competition. Every swimmer involved had a personal record, with many swimmers placing in the top 8 overall. Highlight performances include Reilly Martin (3rd overall in the 50yd and 25yd freestyle), Claudia Walvoord (4th overall in the 25yd breast), Regan McDonald (5th overall in the 25 fly), and Alex Demidov (5th overall in the 100 fly). Four of the nine swimmers in attendance made "B" cuts. Great job, Stingrays! Big Thank you to parent Deb McDonald for organizing a team dinner during the weekend. Parents and swimmers loved it! If you are interested in more information about the Stingrays, please email us at LPAquatics@LakeshoreSF.com.
Welcome Blair Grigoletti, Assistant Aquatics Director
We want to take a moment to warmly welcome Blair Grigoletti to LSF's Management Team! Blair comes to LSF with a wealth of aquatics knowledge and experience. She will assume leadership responsibilities for the department starting Monday, November 2 as Lyndsey transitions out for maternity leave on November 13th. We wish Lyndsey the best with baby #2! Enjoy your time off! For any aquatics questions, contact us at LPAquatics@LakeshoreSF.com.
Skating Rink is Opening Soon
We are pleased to bring back the skating rink this fall: it will be set-up in mid November on the rooftop tennis court. This synthetic ice will be available for complimentary open skating, figure and hockey skating lessons, goal shooting and general game play on a schedule that is still being developed. We have added doors from Caley's Corner so this year families can prepare and stay warm inside while skaters can enjoy the outside; we are also getting boards for around the rink. More details coming soon – but if you have questions or would like to get more information, email us at LpSkating@lakeshoresf.com
LSF Academy Enrollment is Underway
It's that time of year again! Summer has come and gone and a chill in the air has been left in its place. With the changing of the seasons comes another new session of enrichment activities for the kiddos. There will be soccer, basketball, dance, yoga and more! Join us for the chance to keep everyone active AND out of the cold by signing up for LSF Academy. Enrollment for the new session beginning Nov 9th is going on now! Email EmmaW@lakeshoreSF.com for more information.
Parent's Night Out (PNO)
Do you need a night away from the kids? Look no further than PNO, our weekly babysitting service offered every Friday night from 5:30-9 pm! Participants will swim, watch a movie and chow down on pizza while you get to enjoy a night out on the town. Contact EmmaW@lakeshoreSF.com to RSVP and for our weekly movie schedule.
Tags:
chicago gym
,
climbing wall
,
fun
,
Illinois Center
,
lakeshoresf
,
maze
,
Membership
,
party
,
skating
,
stingrays