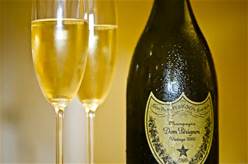 Guests must present ID
Save the date for our Cocktail Party on December 12
Calling all Young Adults: Kickball Tournament on November 19th
Get a free bottle of Dom, Beats or Polar Watch in November
Squash Tournament at Illinois Center
Streamline: Work With an Olympian to Develop your Freestyle Stroke!
Club 48 Skate Night!
Youth Personal Training Available
Speedball Special Event Master Class at Illinois Center
Guests must present ID
One of the perks of membership at Lakeshore is that we welcome you to bring guests to the club, by paying the guest fee or if they are a candidate for membership, then with a pass from the membership office. However, for the safety of all, we need to have guests present a photo ID and fill out the waiver and emergency contact form every time they check in the club. We appreciate your support in following these procedures.
Save the date for our Cocktail Party on December 12
Join us for a festive cocktail party featuring live music, complimentary wine and beer tasting and great nibbles from 1320Market. Purchase wines at wholesale prices, place pie orders for the holidays and bid on great gift items like Bulls Tickets at a silent auction benefiting the Brain Research Foundation (www.theBRF.org).
Calling all Young Adults: Kickball Tournament on November 19th
On Thursday, November 19th at 7PM, Lakeshore Sport Fitness and the Derby tavern will be hosting a coed young adult Kickball tournament! Complimentary pizza and beer will be served to all participants throughout the event. Afterwards, the post event party and awards will take place at Derby (Webster & Magnolia). Each member of the first and second place teams will receive gift cards complimentary of Lakeshore. All guests are welcome. Please RSVP & sign up with membership. For more information or guest passes, contact Jarrett Brown at 773-770-2404 or JarrettB@LakeshoreSF.com.
Get a free bottle of Dom, Beats or Polar Watch in November
November is "Member Referral Month" at Lakeshore: get a friend to join Lakeshore in the month of November and receive a gift for the holidays! As the referring member, you get your choice of a bottle of Dom Perignon, a Polar Loop 2 activity tracker or a pair of Beatspower 2 ear buds just in time for the holidays. Your friend will receive a special discount on membership and all the great benefits that being a member at LSF offers including kickstarting their work-out routine with a complimentary PT assessment and training session. For more details, stop by membership or email Membership@LakeshoreSF.com.
Squash Tournament at Illinois Center
Join us to play in our in-house squash tournament for one day only, Saturday December 12th 2015. Come meet new players and compete in a low key tournament setting along with others your own level. Entry fee of 45.00 includes food and beverage. Sign up with Luis Sanchez LuisS@LakeshoreSF.com or 312-801-8432. This event is at Illinois Center.
Streamline: Work With an Olympian to Develop your Freestyle Stroke!
Join two-time Olympic competitor Sebastien Rousseau at Lakeshore's IC location for Streamline, a special all-day swimming workshop for swimmers aged 7-17 on December 13th. Divided into two sessions, participants will work with Sebastien and collegiate swimmers Alex Dovale and Kirsten Forsberg, as they guide you through the same freestyle drills and techniques that produce Olympic champions. Watch Sebastien compete alongside Michael Phelps to see the kind of stroke that Streamline will help you master: https://tinyurl.com/q2kstb5. We invite you to take advantage of the early bird discount running now until December 1st. See you on deck! Register by emailing LPAquatics@LakeshoreSF.com.
Club 48 Skate Night!
Grab your ice skates and friends and head on over to Lakeshore Sport Fitness next Friday November the 20th. Help us christen our rooftop ice rink for the season with a special Club 48 only skate night! Come show us your skills on the ice rink as we jam to today's top hits! Food and Drink will be provided! This event is free for all Club 48 members who RSVP 48 hours in advance. Any late reservation or drop-ins will occur a $10 charge. Guest of Club 48ers are also welcome for a $15 fee. As with all Club48 events, no little kids or adults allowed! Please email Club48@Lakeshoresf.com with reservations and questions.
Youth Personal Training Available
Due to a large response in September and October, Senior trainer Carey Schueler is offering a one hour assessment/consult for youths and teens. The assessment will determine their current fitness and strength levels, along with a discussion of their goals. This offer is for those seeking general fitness, as well as athletes looking to make the team, or those looking to play at the college level. Email now for available dates. Space is limited. CareyS@LakeshoreSF.com
Speedball Special Event Master Class at Illinois Center
We are excited to bring Celebrity Instructor and Creator of Speedball, Steve Feinberg, to teach a one-time special event Master Class on Saturday December 5th at 11am. Speedball is a cardiovascular and muscular endurance class – incorporating a medicine ball as a resistance tool – with a focus on multidirectional/multi-planar movement and functional core stabilization. Choreography is based on principles drawn from martial arts & boxing, traditional medicine ball movements, functional conditioning drills, and dance. The Speedball format progresses in a defined sequence with multiple levels of difficulty, so that students with a range of abilities can enjoy the class simultaneously.
Starting in January 2016, we will offer this class on our regular schedule at both Lincoln Park and Illinois Center locations. We invite members from both location to attend and to bring a guest to experience this amazing class.
Tags:
chicago fitness
,
chicago gym
,
chicago personal trainer
,
chicago swimming
,
Illinois Center
,
lakeshore sport & fitness
,
lakeshore swimming
,
lakeshoresf
,
marcelo ehrhardt
,
personal trainer
,
Squash