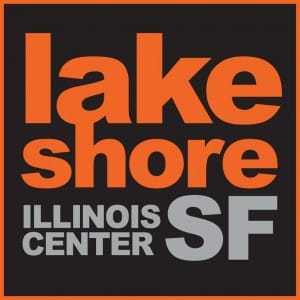 What's Happening in the Club
Winter Dodgeball Tournament – Thursday, February 18th from 6-8pm
Only 4 team spots left! Embrace your inner 5th grader and destroy your friends and new acquaintances. Stick around after the tournament to nurse those dodgeball injuries and enjoy some awesome Press Kitchen food and drink specials. No need to come as a team – individuals and guests are welcome!
For more information, or for guest passes, contact ICmembership@LakeshoreSF.com
Family Rock-Climbing Event – Saturday, February 20th and Sunday, February 21st from 2-4pm
Looking for a fun and exciting way to keep your family active this winter?! Join us at the tallest indoor rock-climbing wall in North America for our back to back Family Day events! Now hosting two climbing wall events on Saturday, February 20th or Sunday February 21st from 2-4pm. Adults and children 4 and up are welcome to enjoy food and beverage for 2 hours of climbing time with our instructors. Space is limited! For more information or to RSVP, please email Climbing@LakeshoreSF.com
Winter Craft Beer Chili Fest – Thursday, February 25th, 7-9pm
Join us at Press Kitchen for an evening of great craft beers and homemade chili's with all the fix'ins!
And since this is an election year, your vote matters at PressKitchen. Vote for your favorite chili, and we'll drop it right on our dinner menu. Bang!
Also, we'll play "name that chili" where the best names get some cool stuff. Plus nifty prize drawings all night and swanky swag bags for the first 50 paid reservations!
Beer geeks unite and come get your drink on with us at Press Kitchen!
$35 members / $40 non-members
NEW! Indoor Winter Playland – Saturday, February 27th from 3-6pm
Escape the cold and blustery weather and join us at LSF Illinois Center for a day of indoor fun! Our winter play land will house a 40-foot inflatable slide, bounce house, craft station, big wheel grand prix course, obstacle courses, and more! Food and beverage will be available for purchase, courtesy of Press Kitchen. To pre-register and for more information, please contact ICEvents@LakeshoreSF.com
BarBody is HERE
BarBODY is our original format Barre style classes that kicks up the intensity and provides a total body toning workout. If you haven't tried a class, NOW IS THE TIME!
Classes are now available Monday through Friday at: 11:15 am, 12:15 pm, 5:15 pm 6:15 pm. Participants can choose a "drop in" fee or choose to get a "monthly unlimited" pass.
All levels welcome. 1st class is complimentary. Space is limited. Stop by the front desk or email us at Barbody@lakeshoresf.com to reserve your spot.
Indoor Triathlon and Brunch – Saturday, March 5th, 8am-12pm
Join us for our 2nd Annual Indoor Triathlon and Brunch. The event will consist of a 10 minute swim, 20 minute bike and 20 minute run. Lowest total combined time wins.
If you are new to the sport this race is a great way to experience the sport without intimidation. Experienced triathletes, this is a great way to test your fitness! All entries receive post-race brunch in Press Kitchen, a t-shirt and goodie bag. Awards will be given to the top athletes in each category. $60 ($50 LSF Members) for Ages 7&Up (Register by 3/4/16 at 12pm)
For more information, contact ICEvents@LakeshoreSF.com or to register go to:
https://www.eventbrite.com/e/indoor-triathlon-tickets-20302439142
Just for You
What is Manual Therapy?
Manual therapy is a term for a clinical approach utilizing skilled, specific, hands-on techniques to diagnose and treat musculoskeletal injuries by the physical therapists at Lakeshore Physical Therapy. The term includes a variety of techniques such as joint mobilization (passive physiological movement of joints), soft tissue mobilization, muscle energy techniques, traction, and passive range of motion. Joint mobilization stretches the surrounding muscles, ligaments and the joint capsule, which helps restore normal joint mobility. During injury, a joint may become stiff and require mobilization to allow remodeling of the capsular tissue. Manual therapy can also be a useful tool to decrease pain. Muscle energy techniques decrease muscle guarding, tightness, and spasm, thereby reducing pain. Traction is an effective, specific technique to take pressure off vertebral discs and eliminate pressure on the nerves. Lastly, passive range of motion is a technique performed by a therapist to move a joint through the range without effort from the patient, which improves joint function. Exercises are extremely beneficial after these manual therapy techniques are performed to maintain the improvements made.
Why Manual Therapy? The answer is simple – it's proven to get you better, faster.
Manual therapy is one of the corner stones of physical therapy care at Lakeshore Physical Therapy and each of our therapists is highly qualified to perform these skilled techniques as part of our treatment. For more info, please call 773-770-2419-LP or 312-801-8440-IC.
Tags:
barbody
,
climbing
,
dodgeball
,
Kids
,
triathlon
,
winter playland