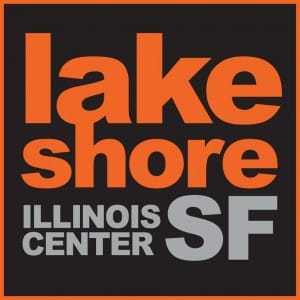 What's happening in the Club?
Bar Body by LSF – Starts TODAY!
Bar Body will lift, lengthen and tone in this hour long format that brings high intensity to classic barre-style exercises.
Check out this EXCLUSIVE offer!
Our Unlimited Bar Body pass is available for $144 a month. However, JOIN NOW and pay only $120 for the first month! (Limited time offer)
Our drop in fee is $15 for members and $20 for non-members.
Reservations can be made up to 2 weeks in advance. Space is limited. Stop by the front desk or email us at Barbody@LakeshoreSF.com to reserve your spot.
Winter Dodgeball Tournament – Thursday, February 18th from 6-8pm!
Join us for a winter dodgeball tournament at LSF at IC! Embrace your inner 5th grader and destroy your friends and new acquaintances. Stick around after the tournament to nurse those dodgeball injuries with some awesome Press Kitchen food and drink specials. No need to come as a team – individuals and guest are welcome!
For more information, or for guest passes, contact ICmembership@LakeshoreSF.com
Family Rock-Climbing Event – Saturday, February 20th from 2-4pm
Children aged 4 years old and older are welcome to register. This will be a fun, family event with food and beverage for all. The event is open to both members and non-members. Space is limited, so RSVP to reserve your spot! For pricing and more information, contact Climbing@LakeshoreSF.com
Winter Craft Beer Chili Fest – Thursday, February 25th, 7-9pm
Join us at Press Kitchen for an evening of great craft beers and homemade chili's with all the fix'ins!
And since this is an election year, your vote matters at PressKitchen. Vote for your favorite chili, and we'll drop it right on our dinner menu. Bang!
Also, we'll play "name that chili" where the best names get some cool stuff. Plus nifty prize drawings all night and swanky swag bags for the first 50 paid reservations!
Beer geeks unite and come get your drink on with us at Press Kitchen! To reserve your spot, contact PressKitchen@LakeshoreSF.com
$35 members / $40 non-members
Indoor Winter Playland – Saturday, February 27th from 3-6pm
Escape the cold and blustery weather and join us at LSF Illinois Center for a day of indoor fun! Our winter play land will house a 40-foot inflatable slide, bounce house, craft station, big wheel grand prix course, obstacle courses, and more! Food and beverage will be available for purchase, courtesy of Press Kitchen. $15 if you pre-register $20 at the door. To pre-register and for more information, please contact ICEvents@LakeshoreSF.com.
Indoor Triathlon and Brunch – Saturday, March 5th, 8am-12pm
Join us for our 2nd Annual Indoor Triathlon and Brunch. The event will consist of a 10 minute swim, 20 minute bike and 20 minute run. If you are new to the sport this race is a great way to experience the sport without intimidation. Experienced triathletes, this is a great way to test your fitness! All entries receive post-race brunch in Press Kitchen, a t-shirt and goodie bag. Awards will be given to the top athletes in each category.
Pricing
$60 ($50 LSF Members) for Ages 7&Up (Register by 3/4/16 at 12pm)
For more information, contact ICEvents@LakeshoreSF.com or to register go to:
https://www.eventbrite.com/e/indoor-triathlon-tickets-20302439142
Squash Summer Camp – Now Enrolling
Are you looking for an exciting new sport for your kids to learn? Squash is one of the most challenging sports around and is the growing trend in the city of Chicago. Schools around the city are fielding teams and competing against other school teams; Latin, LAB, Lake Forest Academy, Lake Forest High School, Beacon Academy are schools with High School teams in the League.
Lakeshore is offering five different week long camps for juniors. June 13th-17th, June 20th – 24th, July 11th – July 15th, July 18th – July 22nd, August 15th -19. Camps run from 9 AM -1 PM daily.
For more information or to register contact: ICSquash@LakeshoreSF.com
Just for You
Lakeshore Physical Therapy is here for you
At Lakeshore Physical Therapy, a licensed therapist with extensive experience will provide outstanding care for your pain or injury. Our service is a one-on-one treatment approach designed to meet your needs. If you find yourself having difficulty or pain while playing basketball, running, or participating in one of the many group fitness classes, a proper treatment plan can return you to your full level of function without pain. On-site physical therapy at Lakeshore Sport & Fitness is an amazing resource and we are here to help you reach your goals. The physical therapy clinic can bill your health insurance, communicate with your doctor, and schedule you in a convenient manner. Please stop by or call for an evaluation today! 312.801.8440
Tag team Personal Training to prevention and performance
Studies have shown the dramatic and expedited results coming from a strong social support system. Our Personal Training program strongly supports this data. Accountability, engagement, fun, frequency, and training duration are among several improved metrics.
Train with a buddy in our 2 on 1 session format for 60 minutes. You and your training partner will be connected to a fitness professional that aligns with your fitness objectives, health history, and availability. These sessions are extremely cost effective and can be purchased in packages of 24 or 12. Please send any inquiry to ICPT360@lakeshoresf.com
Tags:
chicago fitness
,
chicago gym
,
chicago personal trainer
,
chicago personal training
,
chicago racquet sports
,
climbing wall
,
Club Info
,
dodgeball
,
Events
,
group fitness
,
Illinois Center