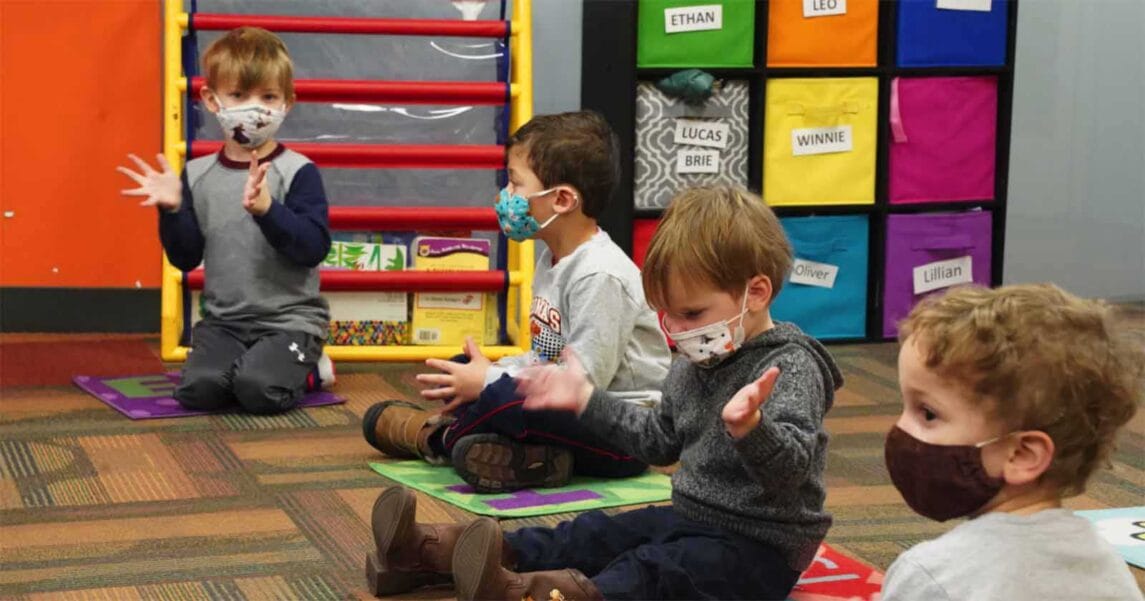 Let's face it, you need time to yourself. But what to do with your kids when you need to focus on you? If there is one thing that you can count on to help you make it through these crazy times, it is the childcare team at Lakeshore Sport & Fitness. They have been working tirelessly to make sure that Lakeshore remains a safe, sanitary, and friendly atmosphere for both kids and their parents, and have been doing this since June of 2020! Their dedication has fostered a unique atmosphere that has allowed children of all ages to learn, explore, and socialize, even during a pandemic.
Kids Stay Active in Childcare
While you are on the treadmill or the tennis court, your kid can be climbing, learning, playing, crafting, and engaging in fun game play in our childcare!
Want a little more structure for your toddler? The drop-off PeeWee Preschool program for children ages 2-4 focuses on teaching basic numbers, letters, colors, days of the week, sharing and incorporates swimming every day! Get them ready for pre-school and have some time to yourself each morning.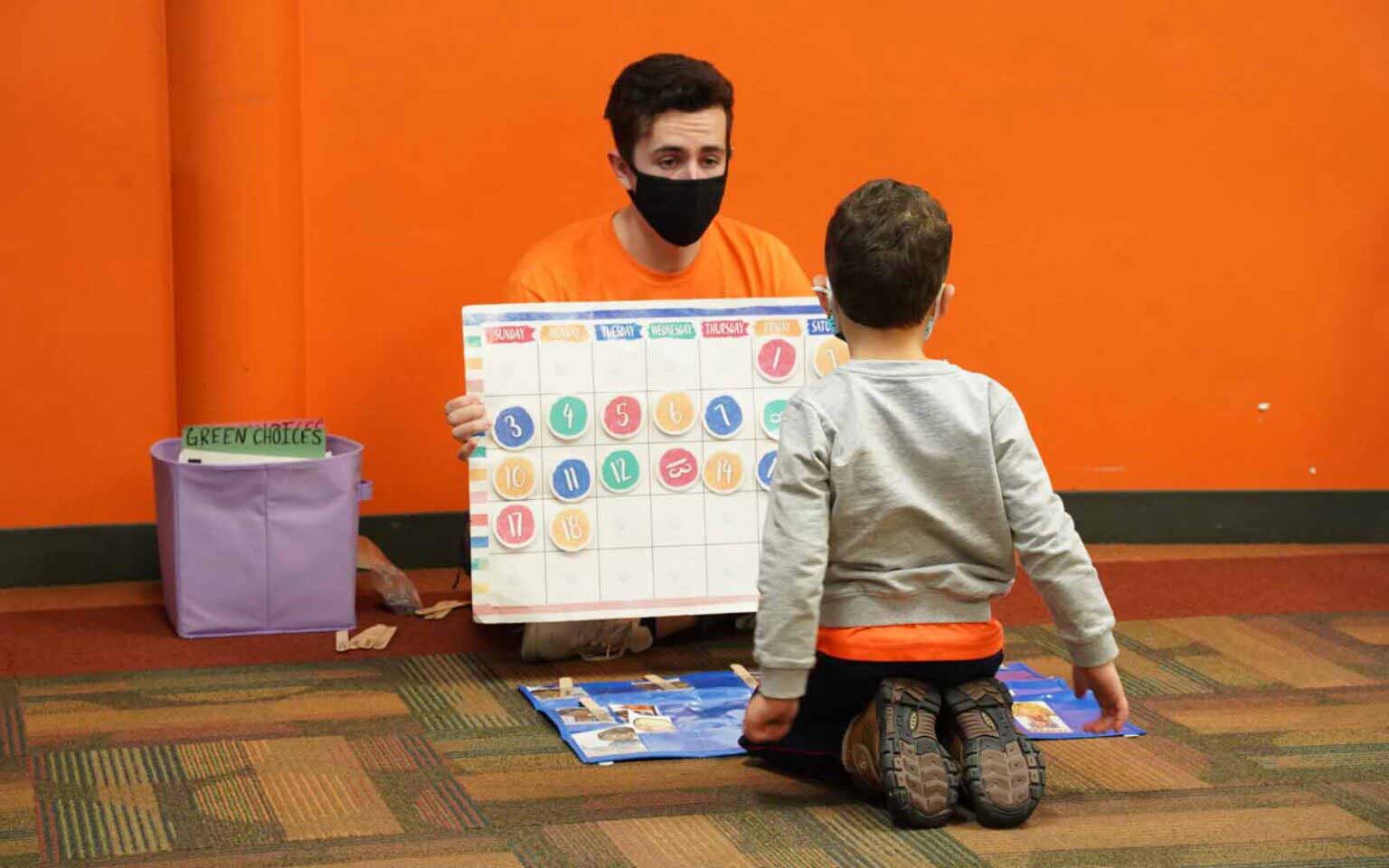 Toddler Activities in Chicago
Looking for toddler activities in Chicago? LSF and the children's programming team hosts a plethora of activities each month on our family calendar. Come enjoy things like Stay and Play, Creation Station, Music & Movement, and more! Check out Parents Night Out where you can drop them at the club and get some time to yourself out on a Saturday night. They get to have fun playing, swimming, going on scavenger hunts, eating pizza, and watching a movie with friends!
Take Time to Focus on Your Health
Whether you are using the time to enjoy a sandwich from the market, running on the indoor track, or working on your tennis game, LSF has plenty of fun options and activities to keep your children entertained and engaged!
These incredible programs not only give kids a positive space, but they also provide parents with a much-needed break! In these unprecedented times, taking care of your mental and physical health is essential. With our children's programs, this is made easy!
Childcare Grants Peace of Mind for Parents
Our dedicated staff always check temperatures, sanitizes hands, and constantly cleans high contact surfaces. Through our commitment, we have and will continue to provide a safe and sanitary space for kids that allows them to experience some form of normalcy in these ever-changing times!
Tags:
chicago childcare
,
childcare
,
peewee preschool
,
toddler activities in chicago