Whether looking for an exciting cardiovascular workout that exercises every muscle in your body or just a peaceful workout free from the disturbances of daily life, our pool is perfect for your aquatic needs. LSF@IC maintains two pools. The recently renovated eight-lane lap pool and hot tub offer you a convenient place to escape the bustle of the Loop and to become one with the water. Our rooftop pool is the perfect place to cool down and relax, or to sit and read with an up close view of the Chicago skyline.
The lap pool is open during normal business hours and provides access to swim instructors during our Masters Swim classes, as well as for adult and child lessons. The pool is also available to rent for private functions. For more information on rentals, contact us.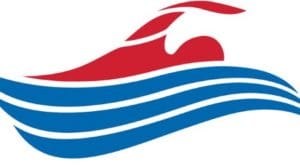 Masters Swimming
Our Masters Swim program focuses on improving a swimmers' skills, technique, speed, distance and ultimately time. These classes, taught by our talented US Masters swim coaches, are open to swimmers of intermediate to advanced levels. No tryouts required; participants need only be proficient in the freestyle stroke. For more information on the program,
contact us
.
Swimming Lessons
Whether you are new to the sport or looking for pointers on how to improve your technique, our professional swim instructors can help you or your child learn to swim or improve your strokes. For more information regarding private swim lessons,
contact us
.