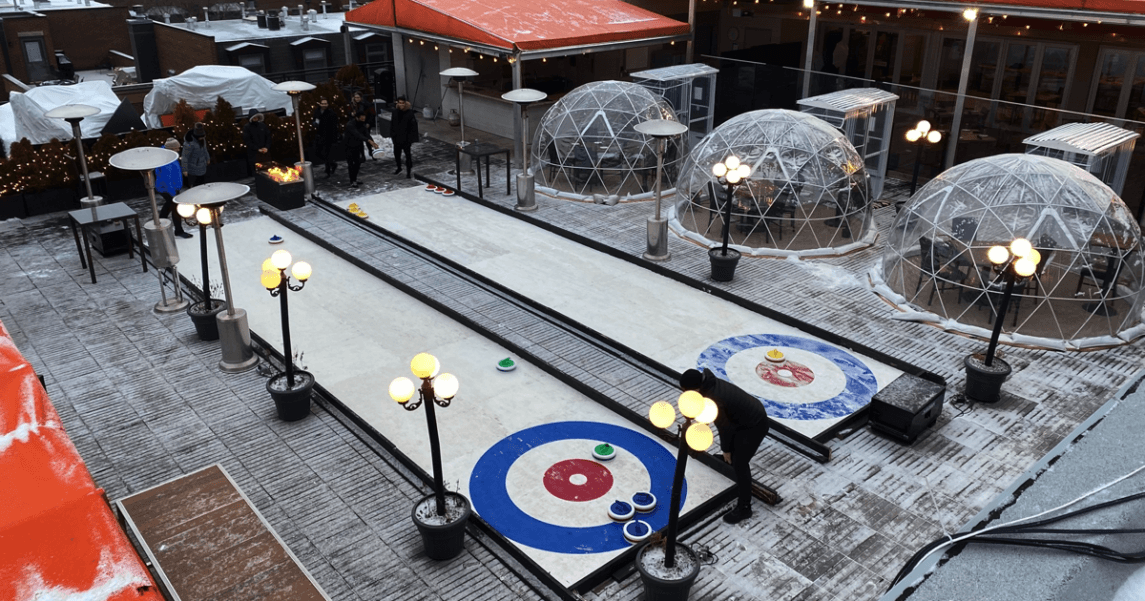 We all know that winter weather in the Midwest can be unpleasant at times, but don't let that stop you from having a good time! There are plenty of fun things you can do outdoors. We've compiled a list of fun outdoor winter activities in Chicago.
Curling
Curling is a sport where players slide stones across a sheet of ice toward a target area called the "house." Points are accumulated by getting stones closer to the center of the house. The name curling comes from the trajectory of the stones across the ice, often traveling in a curved path. You can knock your opponents' stones out of the house, so a lot of strategy comes into play where you want to place them.
So where can you play curling in Chicago? The answer, of course, is right here at Lakeshore Sport & Fitness at Lincoln Park! Every winter, we set up two curling sheets up on the rooftop just outside our Harvest restaurant. You can make a 30-minute curling sheet reservation online or attend our weekly open play times.
Rooftop Domes/Outdoor Heated Dining
Speaking of restaurants, one might think rooftop dining comes to a halt during winter. Not at Harvest – LSF-Lincoln Park's full-service rooftop restaurant and bar! If you enjoy the ambiance of winter but still want to avoid the cold, we've got you covered – literally. Take in the beautiful skyline views of downtown Chicago on our rooftop while you enjoy a delicious meal at Harvest in one of our heated domes or heated outdoor seating area. Harvest is open daily for lunch and dinner to members and non-members.
Make a dining reservation on Tock!
Ice Skating
Ice skating is one of the most popular outdoor winter activities. You and your family can lace up and skate through the winding ice ribbon at Maggie Daley Park with beautiful downtown Chicago as the backdrop! This venue is not only stunning to view, but the ice ribbon winds through the park, creating a length twice that of a typical skating rink.
You can purchase ice skating tickets here.
Sledding
If you thought there weren't sledding opportunities in urban Chicago, think again! Cricket Hill near Montrose Beach on the northern side of Lincoln Park has a steep four-sided hill where you can see gorgeous views of Lake Michigan.
Fat Tire Biking
Cold weather won't stop biking enthusiasts. Ride through Chicago's trails on a fat tire bike. Growing in popularity, these bikes have wider tires that provide greater traction for rough terrain or slippery conditions. They can be used for off-road biking or riding on a snowy trail. The tires don't require a lot of air pressure to inflate, thus creating a more comfortable ride. Fat tire biking does require a good amount of muscle power, so it's also a good way to exercise in the winter!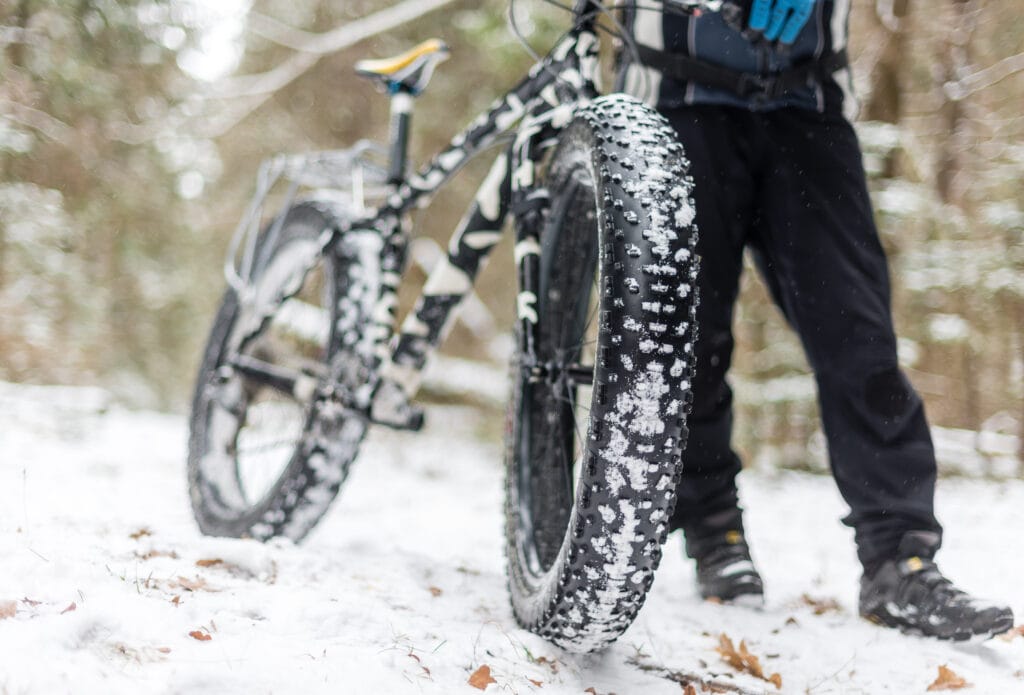 Tags:
chicago rooftop
,
curling
,
Outdoor Winter Activities in Chicago
,
Rooftop dining