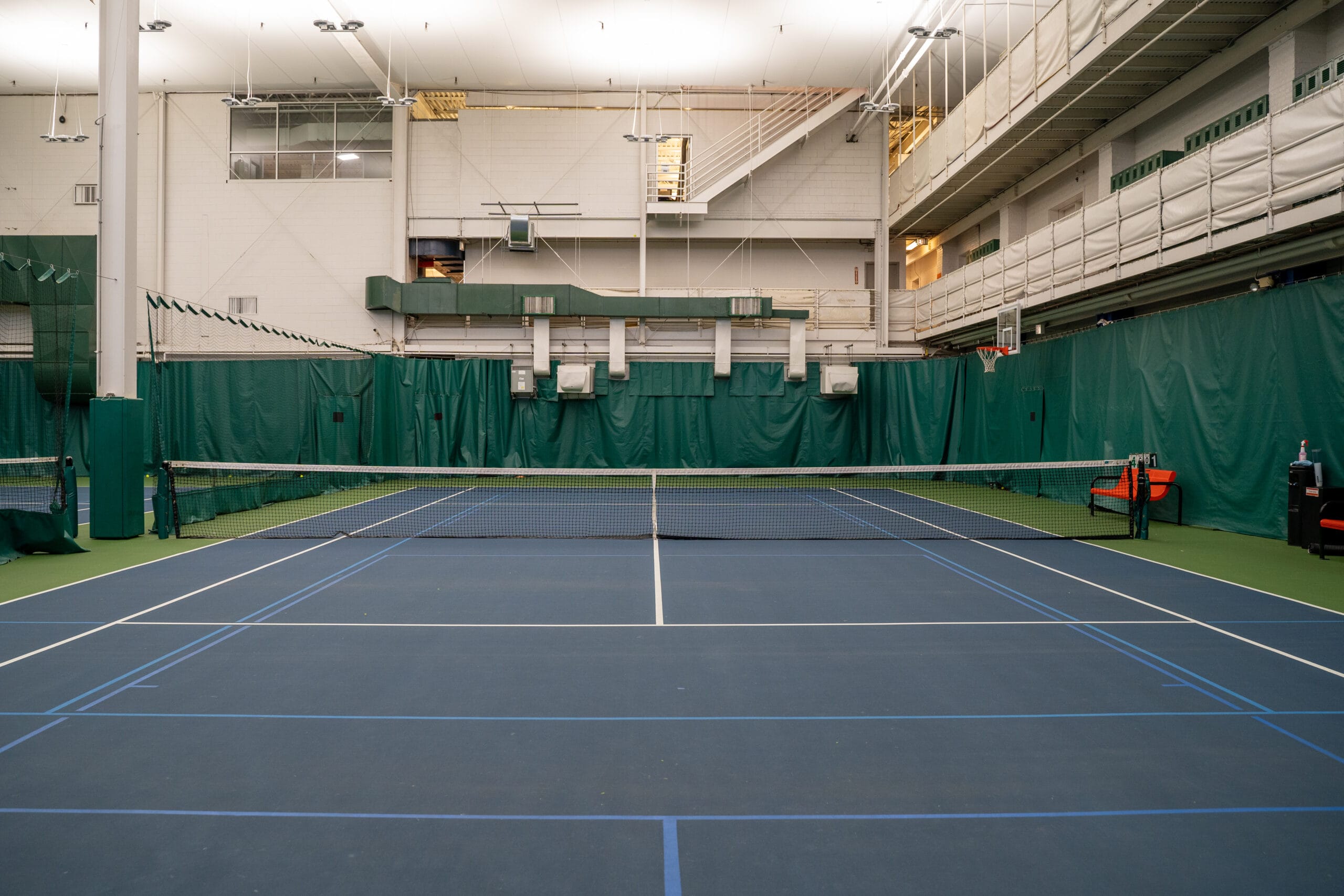 Just as you would want a clean tennis court to play on, pay it forward with proper indoor tennis court etiquette!

Tennis Court Etiquette
With the seasons bringing many of us indoors, our tennis courts are very busy. So, please take the time to refresh your memory with the protocols for indoor tennis court etiquette.
Please enter your court at the top of the hour. At minute 57 near the end of your court booking, please begin picking up tennis balls to ensure the next players have a clean court ready for use.
Please walk across as few courts as possible to get to our court. If you are on courts 1-4, use the staircase near the end of the catwalk on the second floor, courts 5 and 6 should be entered from the first floor behind the front desk, and courts 7 and 8 may be accessed from the second-floor staircase near the basketball court.
All courts must be booked, there is no walk-on court usage. If you think you might miss your court reservation, all cancellations must be made at least 24 hours prior to your reservation to avoid being charged, if it is within 24 hours, the charge will be automatic.
Anything you bring with you to the court, please take with you when you leave as well or dispose of in the appropriate waste containers. We appreciate everyone's effort to keep our courts as clean and high-functioning as possible!
See you on the courts! Contact LPRqacquet@LakeshoreSF.com with any questions.
Click the button below to learn more about our racquet sports programs, which include Adult Tennis, Cardio Tennis, Youth Tennis, Paddle Tennis, and Squash at our facility in Lincoln Park, Chicago!