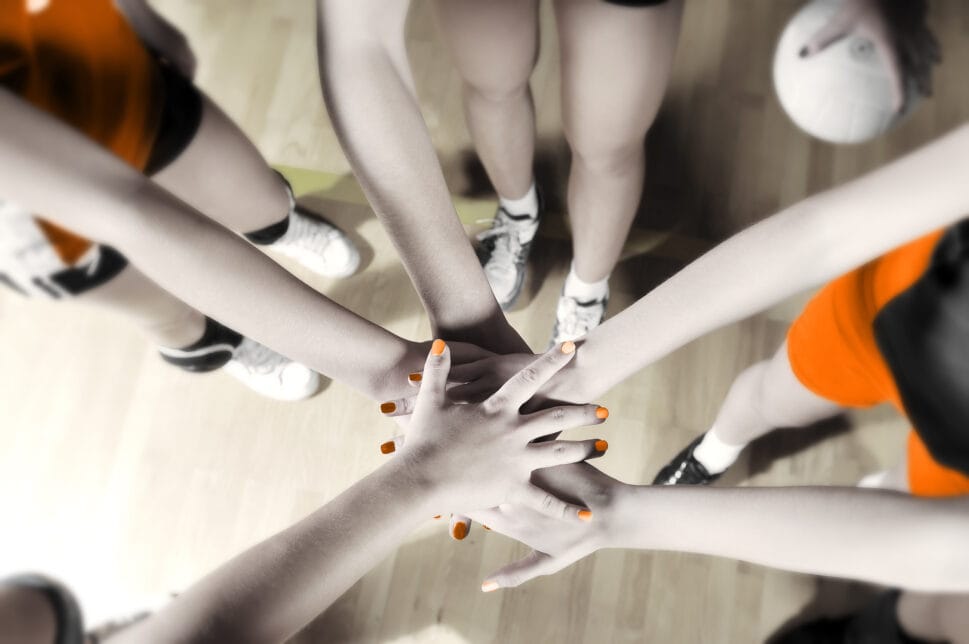 What's Happening in the Club
Introducing Bar Body by LSF
Lakeshore Sport Fitness is proud to introduce Bar Body, a new boutique studio experience. Bar Body will lift, lengthen and tone in this hour long format that brings high intensity to classic barre-style exercises.
Complimentary demonstrations are now available at the following times:
Tuesday, January 12th, 5:15pm & 6:15pm
Wednesday, January 13th, 11:15am & 12:15pm
Tuesday, January 19th, 5:15pm & 6:15pm
Wednesday, January 20th, 11:15am & 12:15pm
Monday, January 25th, 11:15am & 12:15pm
Space is limited. Stop by the front desk or email us at Barbody@LakeshoreSF.com to reserve your spot.
1 DAY LEFT! LSF Gladiator Jousting Tournament – Thursday, January 14th, 6-8pm
Let's get ready to rumble! Recruit your friends to go head to head in a "LSF Gladiators" tournament in LSF's very own inflatable jousting ring! Members and guests welcome! Come as an individual or as a team. Enjoy food and drink specials after the match at Press Kitchen. To RSVP and for more information or guest passes, please contact ICMembership@LakeshoreSF.com
Trivia Night! – Wednesday, January 13th at 6:30pm
Pop in this Wednesday for an hour of fun, factoids and great beer and drink specials!
Melissa has North Coast Scrimshaw Pils on-draft for $4 and $6 Stoli cocktails!
Plenty of prizes for winners, best team name and additional craziness! See you this Wednesday!
Winter Basketball League starts on Tuesday, January 19th
Do not miss your chance to play in one of the most competitive basketball leagues in Chicago! We are now accepting teams for the Winter Season set to begin on January 19th. Looking to join but do not have a full team? Do not worry, we accept individuals and will be sure to get you on a team! For more information or to register, please contact ICBasketball@LakeshoreSF.com.
Family Rock-Climbing Event – Saturday, January, 23rd from 2-4pm
Children aged 4 years old and older are welcome to register. This will be a fun, family event with food and beverage for all. The event is open to both members and non-members. Space is limited, so RSVP to reserve your spot! For pricing and more information, contact Climbing@LakeshoreSF.com
Winter Craft Beer Chili Fest – Thursday, February 25th, 7-9pm
Join us at Press Kitchen for an evening of great craft beers and homemade chili's with all the fix'ins!
And since this is an election year, your vote matters at PressKitchen. Vote for your favorite chili, and we'll drop it right on our dinner menu. Bang!
Also, we'll play "name that chili" where the best names get some cool stuff. Plus nifty prize drawings all night and swanky swag bags for the first 50 paid reservations!
Beer geeks unite and come get your drink on with us at Press Kitchen!
$35 members / $40 non-members
Indoor Triathlon and Brunch – Saturday, March 5th, 8am-12pm
Join us for our 2nd Annual Indoor Triathlon and Brunch. The event will consist of a 10 minute swim, 20 minute bike and 20 minute run.
If you are new to the sport this race is a great way to experience the sport without intimidation. Experienced triathletes, this is a great way to test your fitness! All entries receive post-race brunch in Press Kitchen, a t-shirt and goodie bag. Awards will be given to the top athletes in each category.
Pricing
$60 ($50 LSF Members) for Ages 7&Up (Register by 3/4/16 at 12pm)
For more information, contact ICEvents@LakeshoreSF.com or to register go to:
https://www.eventbrite.com/e/indoor-triathlon-tickets-20302439142
Just for You
Fear into fitness – It's a new year, conquer your fear!
With Lakeshore Sport & Fitness you'll find a personal training program that embraces preventative healthcare. Our 3 pronged approach based on lifestyle/nutrition, corrective exercise, and metabolic training will provide a proactive experience that's data driven, a true investment.
We have 14 highly qualified professionals to suit the needs of average consumers, special populations, and high performance athletes.
We offer a 60 minute complimentary consultation in addition to a 60 minute complimentary session based the objectives and findings from the consultation.
For more information please contact ICPT360@LakeshoreSF.com
Lakeshore Physical Therapy – Tendon vs. Ligament?
Have you ever wondered what the difference is between a tendon and ligament?
A tendon is fibrous connective tissue, which attaches muscle to bone. Tendons allow for movement between the muscle and bone. The healing process for a torn tendon is a long process that requires adequate medical attention. People with a torn tendon will feel severe pain, swelling, and burning local to the injury site. The strongest tendon in the body is the Achilles tendon, which connects the calf muscle to the heel bone, otherwise known as the calcaneus. A tendon tear usually occurs during a quick dynamic movement; however tendonitis is frequently seen with repetitive activity.
A ligament is fibrous connective tissue, which attaches bone to bone. Ligaments help to keep a structure stable. Injuries to ligaments most frequently occur during athletic activity. One of the most common ligament injuries is the anterior cruciate ligament (ACL). If you tear a ligament, medical attention is necessary to determine if the ligament is fully or partially torn and to help guide your further plan of care. For other questions on tendons or ligaments, please contact us at Lakeshore Physical Therapy or stop by one of our clinics located within Lakeshore Sport & Fitness.
(Illinois Center: 312-801-8440, Lincoln Park: 773-779-2419)
Dodgeball Team Building Events
Book your Private Dodgeball Event TODAY! Create teams amongst your coworkers and battle for office bragging rights! Great team building event that will create camaraderie for all! For more information and to book your customized event, contact ICEvents@LakeshoreSF.com
Learn to Box
A boxing workout must ensure that boxers and fitness enthusiast are capable of 100% physical and mental effort – round after round – in combat and in daily life. That is no small feat. Physically that means that boxing workouts must develop strength, power, speed, agility, flexibility, endurance, stamina, and balance. This in turns torches fat, burns calories and accelerates results. Mentally that means that boxing workouts must develop resiliency and durability, nerve, superior hand-eye coordination, and the analytic aptitude that facilitates instant decision making in high stress situations.
If you are looking to change up your current fitness routine by adding boxing as part of your repertoire contact ICPT360@LakeshoreSF.com
Tags:
chicago childcare
,
chicago fitness
,
chicago gym
,
chicago personal trainer
,
chicago swimming
,
climbing wall
,
dodgeball
,
Events
,
fun
,
group fitness
,
lakeshore sport and fitness
,
lakeshore swimming
,
Membership
,
personal trainer