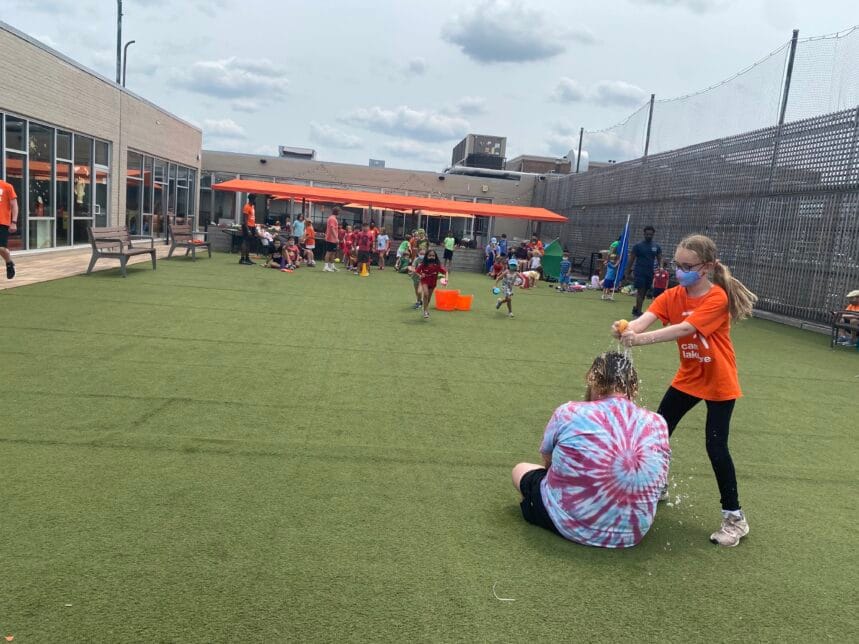 Summer is just around the corner, and for many kids, that means summer camp! If you're looking for a summer camp that offers a fun and active experience for your child, Lakeshore Sport & Fitness in Lincoln Park might just be the perfect fit.
A Summer of Fun Awaits!
At LSF Summer Camp, kids aged 2-18 will have the opportunity to participate in a wide range of activities, all designed to promote physical activity, social interaction, and personal growth. Here's a closer look at what's in store at LSF Summer Camp.
Games, Sports and Fitness
At LSF Summer Camp, kids will have the chance to participate in a variety of sports and fitness activities, including basketball, swimming, tennis, and more. With the guidance of experienced coaches and counselors, kids will learn new skills and develop their athleticism while having fun and staying active.
Outdoor Adventure
LSF Summer Camp takes advantage of our facility's open rooftop and outdoor space surrounding Lakeshore Sport & Fitness in Lincoln Park. Kids will have plenty of opportunities to play outdoors when the weather is good to take advantage of the warm summer sun.
Creative Arts
In addition to physical activities, LSF Summer Camp also offers opportunities for creative expression. Kids can participate in arts and crafts, music and dance, and other creative pursuits that encourage self-expression and personal growth.
Field Trips
To keep things exciting and fresh, LSF offers field trip camps, which offer regular field trips to nearby attractions such as laser tag, rock climbing, nature hikes, water parks, and other fun destinations. These trips provide kids with new experiences and opportunities to learn and grow.
Making New Friends
Perhaps most importantly, LSF Summer Camp offers a welcoming and inclusive environment where kids can connect with one another and build meaningful friendships. Through shared experiences and group activities, kids will develop important social skills and a sense of community that can last a lifetime.
---
Overall, LSF Summer Camp offers a comprehensive summer camp experience that is both fun and enriching. Whether your child is a sports enthusiast, a budding artist, or simply looking to make new friends and have a good time, LSF Summer Camp has something to offer.
Learn more about each of our camp offerings by clicking on the button below! We offer traditional day camp, sports camp, specialty camp, and field trip camps for various age groups.
Learn More About LSF Summer Camp
Tags:
Chicago summer camp
,
Summer Camp
,
summer camp Lincoln Park