LSF houses an expansive Camp program, offering a variety of Summer Camp options as well as single-day camps peppered throughout the school year and during holidays. Let LSF keep your kids entertained and engaged, whether that be on a short break from school or for their entire summer vacation.Beyond activities, LSF camps emphasize values like cooperation, sportsmanship, responsibility, and tolerance. It is our mission to create a safe environment where creativity is valued, friendships are formed, and growth of character flourishes. The physical and emotional safety of the campers is our highest priority, and our experienced, trained staff is always on hand to ensure your child has a safe and enjoyable camp experience.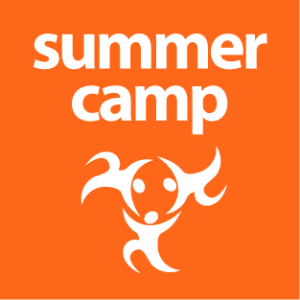 What good are summers without summer camp? Luckily for your child, LSF sports one of the best in all of Chicagoland. Based in our 185,000-square-foot athletic facility, our exciting day camps make use of the surrounding neighborhood's parks and people, as well as many exciting locations in the Chicagoland area. Sports, swimming, arts & crafts, theater, field games at Jonquil Park, and weekly Field Trips all figure heavily into the LSF camp experience.
Our camp offerings include our Fun 'N Sun Camp, Adventure Camp, Junior Tennis Camp, Bulls/Sox Camp as well as PeeWee Camp for children ages 2 to 4 and Junior      Camp and Half Day Camp for children ages 3 ½ to 5. For more information on these camps, as well as for a registration form, check out our camp brochure.
Brochure
School Days Out Camp
School Days Out Camp is LSF's September-to-May camp option that keeps your kids active and engaged on days when school is not in session. We offer an exciting day of programming, modeled on our Fun 'N Sun Camp and Adventure Camp programs, that makes full use of our facility, neighborhood, and wonderful staff.
School Days Out Camp runs from 9:00 AM – 3:00 PM and has Pre and After Camp options available. For more information, check out our brochure.
Brochure