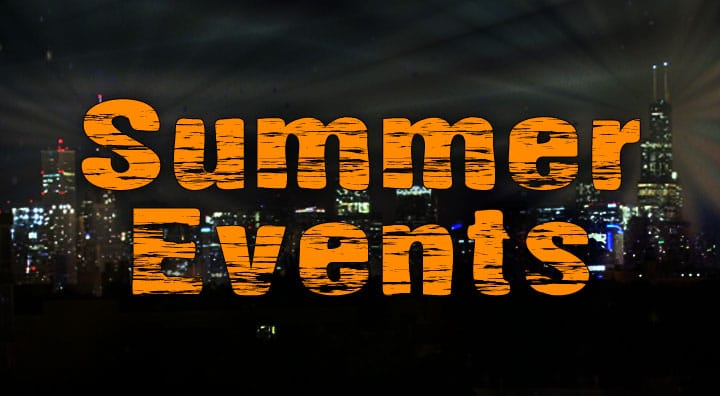 August Rooftop Movies – Saturday Nights
An LSF summer tradition continues! Movies start when it gets dark enough, which is generally around 8pm. We show a family-friendly movie on our big screen and offer a gorgeous outdoor lawn to lounge around on. It's perfect for kids 3-9 but, of course, all are welcome! Best of all, no reservations are required and admission is complementary. In the event of inclement weather, the movie will be moved indoors.
August 13 – Minions
August 20 – Guardians of the Galaxy
August 27 – National Treasure
August Member Party – August 28th from 2-4 PM
Summer Member parties are back at Lakeshore! Join us for fun, games and music from "Whiskey Jezebel" on Sunday, August 28th from 2:00pm – 4:00pm on the rooftop at Lakeshore! We will have food, games, face painting and all kinds of activities for adults and kids to enjoy. Food for the little ones will be available on the kids' side of the roof and an adult offering will be at Harvest including beer and wine. Come on out and enjoy a slice of Chicago summer on the rooftop at Lakeshore!
LSF Olympics: Thursday, August 25th from 7–9pm
Calling all 21 – 35 year olds! On Thursday, August 25th Lakeshore Sport Fitness will be hosting "LSF Olympics" on the rooftop at Lakeshore! Young adults 21 – 35 years of age will compete in a variety of events that have young adults competing against one another in various events that require balance, skill and a little luck. Enjoy the scenic view of the Chicago skyline as well as complimentary pizza and beer will be served to all participants throughout the event. Guests are welcome.
Admission
$10 with no guests
$5 with one guest
$0 with 2 or more guests
Please RSVP sign up with membership. For more information or guest passes, contact Cheryl Nowlin at 773-770-2405 or CherylN@LakeshoreSF.com.
Get American Red Cross CPR/AED and First Aid Certified with LSF
We have 3 spots left! Certification will be held Saturday, September 10th from 10am-1:30pm at our Illinois Center location. In this 3.5 hour course, you will learn the fundamentals of CPR/AED and First Aid for adults, infants and children and will have an opportunity to practice hands on. Preregistration is required. $75 for members ($85 for non-members). For more information or to reserve your space, please contact ICEvents@LakeshoreSF.com
Looking for Fun During the Last Few Weeks of Summer? Day Camp Runs Until September 2nd!
With flexible daily and weekly registration options for kids 2-14 years old and options to add on early camp and after camp, we are the most flexible option around for families. Highlights of our camps include swimming lessons and fun swim 4-5 times per week, weekly fieldtrips, and "camp"-tivities, such as music, theater, sports, science, art and more. With staff to camper ratios of 1:5 or lower and with super-star staff taking the lead, your child is definitely going to have the best summer ever at our LSF day camps.
See our weekly themes and field trip list here. Review our lunch menu here. Registration forms are available here. Please contact us at LPCamp@LakeshoreSF.com or at 773-770-2422.
Racquet Sports Department: Featured Tennis Professional
Fernando Rosa was born and raised in Brazil where the Olympic Games will be happening this summer! He played in many professional satellite tournaments in South America before accepting a full scholarship to Texas A&M University. Fernando comes with a wealth of playing and teaching experience and has been with Lakeshore Sport & Fitness for over 4 years. He is known for his professionalism, service to clients and teammates, and is well respected by all who meet him. If you are interested in starting Tennis lessons with Fernando, please contact the Racquet Sports Department at LPRacquet@LakeshoreSF.com or (773)-770-2437.
Open Registration for Fall Tennis Session
Our Fall session of Tennis classes will start on Monday, August 29th and run until November 6th. It is a 10-week session, however Monday classes will run for 9 weeks due to the Labor Day holiday on Monday, September 5th. We offer pre-paid private and semi-private lessons and many group classes including Future Stars (3+ years), Under 8, Under 10, Under 12, Under 14, Under 16, Junior Academy and Adult Group classes. For more information, please contact the Racquet Sports Department at LPRacquet@LakeshoreSF.com or (773)-770-2437.
Flex League Fall Session
Attention Tennis players! Are you interested in playing fun, challenging matches at your level, on your time? LSF's Flex League is for you! Groups will be created with up to 10 players of the same level who then contact each other to schedule matches at a mutually convenient time. At the end of the session awards are given out to the top 3 players in each level. Our Fall Session of Flex League will start on Monday, August 29th and we are looking for players of all levels! Contact Clara at (773)-770-2437 or ClaraT@LakeshoreSF.com for more information.
6 Tips For Exercising In The Heat
Drink up.
Exercising in hot weather increases our body temperature. To keep cool, make sure first of all that you're drinking plenty of water.
Ease up.
If you normally run, jog or walk. If you're a brisk walker, slow it down. As your body adapts to the heat, gradually increase the pace and length of your workout. If you have a medical condition and/or take prescription medications, do ask your physician if you need to take any additional precautions.
Avoid the hottest part of the day.
Rise early to catch the cool of the morning, or go out at sunset or later. In the heat of midday, take cover under shade. Jump in a pool. Sign up for an aqua-aerobics class.
Wear light-colored, lightweight clothing.
Dark colors absorb the heat, which can make you feel as if you're wrapped in a warm blanket. Heavyweight, tight-fitting clothing will also heat you up. Keep it loose. Keep it light. More air will be able to circulate over your skin, keeping you cool.
Eat snacks to maintain energy.
But pick juicy snacks like fruit. The last thing you need in scorching heat are dry snacks like crackers, popcorn, or energy bars that require your body to add water. Plus, dry snacks are often dense with calories, which means they can easily foil weight-loss goals, summer or winter.
Know when to say, "I'm going inside."
Pay heed to the heat. Listen to your body. If you are starting to feel the effects of the heat, go inside. Rest and relax.
If it is too hot, come inside, do resistance training!
Tags:
chicago personal trainer
,
chicago personal training
,
chicago racquet sports
,
chicago tennis
,
Club Info
,
Events
,
Illinois Center
,
lakeshore sport & fitness
,
lakeshore tennis
,
Lincoln Park