Great gourmet fair offered in the most comfortable of outdoor venues with incredible views of downtown Chicago from our Lincoln Park rooftop restaurant and bar. Family-friendly, but with a 21+ section so that adults aren't crowded out by the families. All-day brunch on Sundays with the best cocktails around! Harvest and Lakeshore Sport & Fitness do not accept cash.
We host two excellent restaurants:
Harvest – Full-service rooftop restaurant and bar, open daily for lunch and dinner to members and non-members. Harvest features both indoor and al fresco dining options overlooking the beautiful Chicago skyline.
1320 Market – Our 2nd-floor marketplace and fast-casual dining room feature an array of options including smoothies, pre-prepared salads, wraps, snacks, beverages, and baked goods in addition to a full breakfast, lunch, and dinner menu. Beer and wine are also available.
Our menu changes frequently based on what is available in the market and from our own rooftop gardens. Menus are below but may change based on market and growing conditions.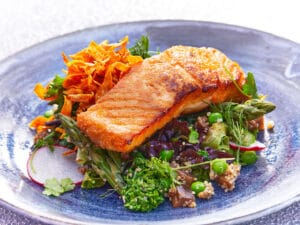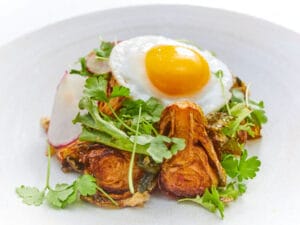 HARVEST HOURS:
CLOSED FOR THE SEASON
Join us for special events & parties!
In case of inclement weather, Harvest may close early or open late.
1320 MARKET HOURS:
Counter Service
Monday – Friday 7 AM – 8 PM
Saturday & Sunday 8 AM – 8 PM
Kitchen Hours
Monday – Friday 7 AM – 7 PM
Saturday & Sunday 8 AM – 7 PM
ROOFTOP CURLING HOURS:
WINTER ONLY
Curling & Cocktails! Free open curling every Thursday, 6-8pm
Lane Rental: Curling will be available by private reservation only this season.