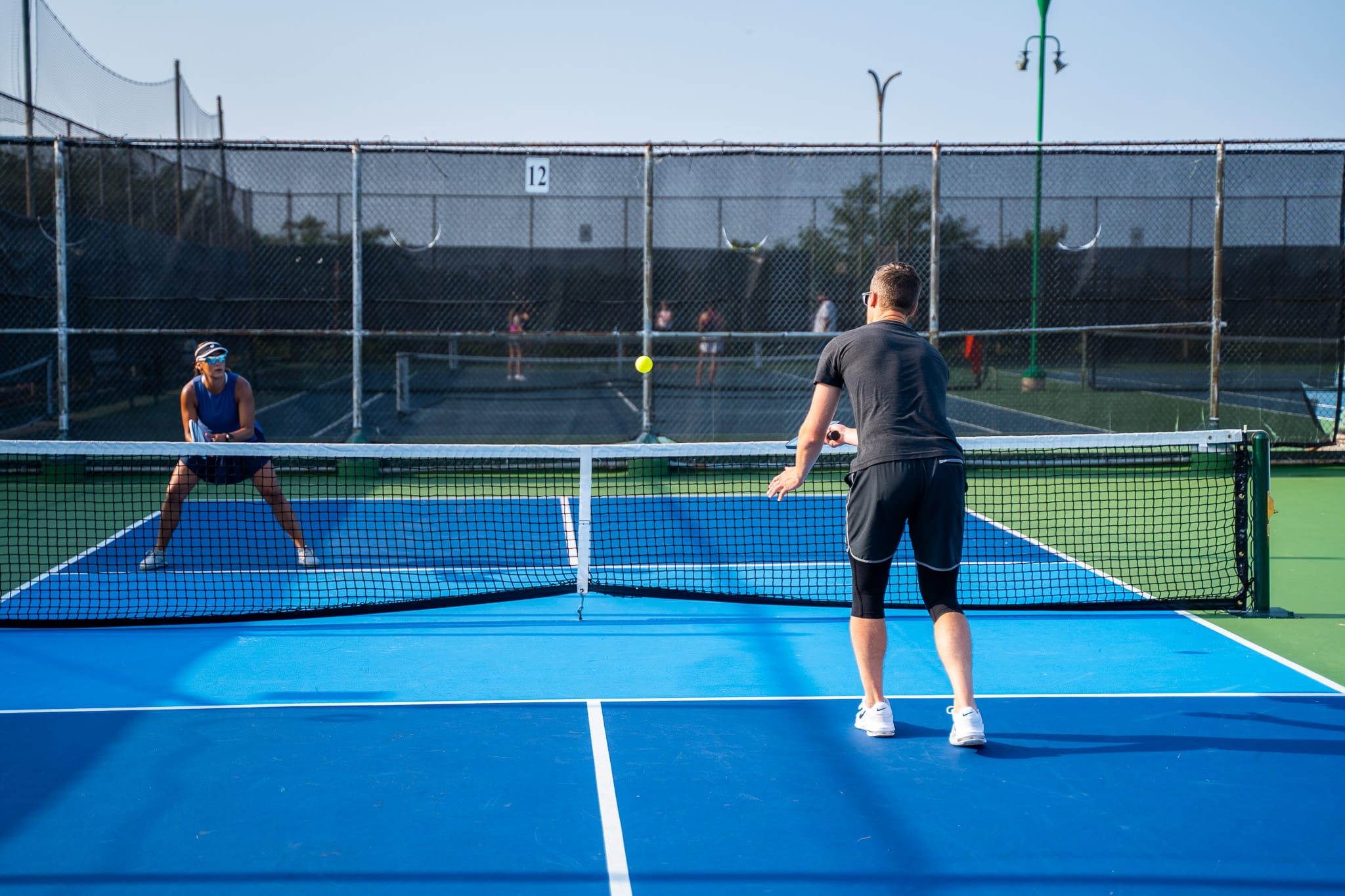 LINCOLN PARK PICKLEBALL
Dynamic, easy to learn, and fun. This game will leave you smiling! This mostly doubles game is played on a court half the size of a tennis court. Underhand serves and a variety of finesse and power shots make this game addictive yet easy on the body. Our Lincoln Park pickleball facilities feature 6 indoor pickleball courts and 7 rooftop outdoor pickleball courts!
Pickleball rates listed are offered to members only and are subject to change. Services paid for with a credit or debit card will incur a 4% convenience fee.
For the most up-to-date schedules & pricing or to enroll, please visit MyLSF.net or download the MyLSF App. For more information about Pickleball contact LPPickleball@LakeshoreSF.com.
Looking for downtown Chicago pickleball? Check out our Illinois Center location!
PICKLEBALL COURT RENTAL COSTS
Indoor Tennis Courts | $60/hour
Outdoor Rooftop Courts | $25/hour
Indoor Basketball Court | $20/hour
PICKLEBALL LESSONS
Private | $95/hour
Semi-Private | $110/hour
Group | $33/hour
PICKLEBALL PROGRAMS
OPEN PLAY
Play with other members at your leisure! Flexible option for you to come when you can. $5/session
Seasonal Rooftop Open Play – will be canceled in the event of inclement weather.
Mondays, Wednesdays & Fridays 10am-12pm
Fridays & Sundays 5-7pm
Indoor Basketball Court
Mondays & Wednesdays 8-9:30pm & 9:30-11pm
Tuesdays & Thursdays 7-8:30pm & 8:30-10pm
DOUBLES DRILL & PLAY
For intermediate players that want to develop doubles tactics and strategic match play. Half drills, and half match play. $165/5-week session.
Indoor Tennis Courts
Mondays 7-8:30pm (advanced play)
Tuesdays 7-8pm
Sundays 10am-12pm
PB 101
GREAT FOR BEGINNERS! Learn the fundamentals of the game by building a foundation of shot technique, court position, rules, and basic match play. $165/5-week session
Seasonal Rooftop Courts – class canceled in the event of inclement weather.
Mondays 7-8pm
Thursdays 7-8pm
Saturdays 3-4pm
Indoor Tennis Courts
Tuesdays 7-8pm
PB 201
Continue to improve your game while focusing on your dink shot, volley, service, doubles strategy, and point play. $165/5-week session
Seasonal Rooftop Courts – class canceled in the event of inclement weather.
Thursdays 8-9pm
Saturdays 4-5pm